ˏˋ°•*⁀➷ MOON Letter | Aries NEW Moon: death inspires life ☄. *. ⋆
Apr 19, 2023
ೃ⁀➷ Happy NEW Moon + Solar ECLIPSE in Aries my loves! *ೃ༄
Today we meet the second New Moon in Aries in a row. The first was at 0° and the second, today, is at the last 29°.
Endings and beginnings. Exhales moving into inhales. Tipping choice points of intuitive opportunity.
The etymology of eclipse is to forsake a usual place or an abandonment- And, in some ways- this moon feels like this.
A turning point, a portal into a new way of being, a pivot dipping us into new space.
This is what eclipses bring. They bring hard cuts of change, strong endings and fierce beginnings. They redirect and realign us- in conscious or unconscious, loud or quiet, ways.
0° - 29° - a cycle complete.
This past Friday, my Amma took her last breath. She was 95 years old. She was our matriarch, the one who anchored our connection to my Dad's home and family. As I contemplate the death of my Amma (my Dad's mom), I contemplate life itself.
Death highlights life. Death orchestrates the reminder of each precious breath, of doing what is life giving, of living with love, and of living on purpose.
I recently turned 40 years old. A middle point of my life, perhaps. With the death of my Amma, I am asking this profound question on life- What is the point? (and I don't mean this in a devastating way, but rather a way that is like- truly- what are we here to do!)
What am I living for? What is my legacy... What will I leave behind?
This is also a calling of Aries. She demands we move forward- with vitality and courage. She invokes within us confidence, confidence to take the risks our heart asks us to. She is the divine spark of life, vital energy, lifeforce, and light. She calls us into our purpose, what am I here to do!? Who am I? What are my gifts and how will I share myself with the world?
Death reminds us of our impermanence. It checks us back to the humility of being alive, vulnerable, and without absolutes. Death of a friend or family member, death of a part of ourselves, death of an era, idea, imagined future reality, business venture, travel plan... Whatever it is... Death checks us back into presence of what's important and requires reconciliation.
What am I doing?
Am I aligned with my heart?
Is my life and embodiment of aliveness, presence, and activation of TRUTH.... Truth of Self, Truth of Being, Truth of LOVE.
What will I leave behind?
What aspect of me will be lasting and eternal, forevermore?
And when we ask these questions, and we finally decide what is actually true-
We let go of what isn't real, what isn't resonant, what isn't aligned. And, we step forward with the courage and determination of presence and what is felt, sensed, and true.
Death, in all its many shapes and forms, continues to remind us of life.
Are we living? Are we alive?
Am I living? Am I alive?
What does it feel like to be alive? What does it feel like to live to your fullest potential? Your highest resonance of embodied Truth? As the frequency you came here to emit in radical honesty and essence?
Perhaps it's time to forsake the usual place... To abandon what is not aligned to heart resonance. Perhaps it's time to allow the things that are ready to dissolve and fade away- go. Let them go.
And surrender to the great plan- move with your attuned knowing... Move with the frequency of feeling... Move with your heart and go where you know you gotta go.
Synchronicities are abound- watch for them. Notice what shows up, what leaves. And just flow. Let go. And flow. Let go. And flow.
This moon begins a new 2 year cycle of eclipses dancing on the axis of Aries and Libra. My sun and my moon. My Self and my Relations.
We have this work to do. A flavour inspiration for the next couple of years to come.
Today, and for the next few days- find yourself a patch of grass and lie there, look up at the sky, feel the air on your skin, and breathe.
Or any bit of nature bite and bliss you can tap into. Ground there. Be there. There is no where else you are needed more.
And Mercury, our messenger and magician, moves retrograde in Taurus this Friday. There might feel like that whole- MOVE FORWARD, wait. SLOW DOWN polarity in the mix. Trust in perfect timing, don't rush into anything, double check everything... And allow the wisdom of your intuition to guide you to know when it's time to move and bloom. Your nature knows. Trust.
ILOVEYOU
>>> IMMEDIATELY UPCOMING + DOPE OFFERINGS <<<
* soma sentience | 6 week ONLINE foundational movement program: begins MAY 4
*move with me on daily ritual!
INCLUDED IN MEMBERSHIP:
Unlimited access to live + interactive Zoom classes

on a set weekly schedule

Zoom recordings updated weekly (

essentially, never miss a class!

)

Pre-recorded movement + meditation videos

(a growing + dope library of amazing classes! - it's extensive in there!)

Movement professionals as your teachers

(each with a minimum of 15 years experience teaching + bowspring, mobility, flow, and somatic inspired)

Playlist Offerings

from me and the teachers

A loving community growing across the globe (we love you!)
* into the forest | off grid solstice breathwork and movement weekender: 4 spaces left... JUNE 22- JUNE 25 in Shawnigan Lake, BC.
≪ ◦ ❖ ◦ ≫
ILOVEYOU
LOVE Elisha
www.elishajane.com | www.elishajane.com/daily-ritual
www.elishajane.com/into-the-forest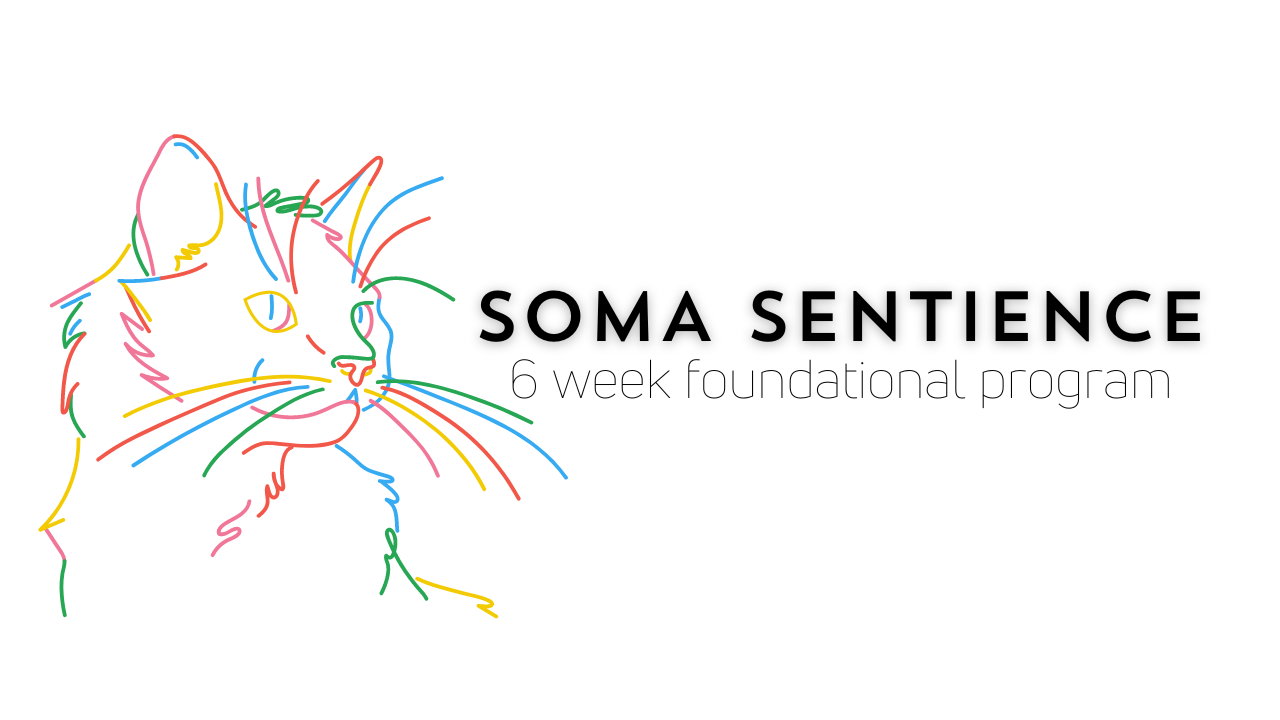 SOMA SENTIENCE
SIMPLE | NATURAL | HUMBLE
6 week ONLINE via Zoom program to learn the foundations of primal, intuitive movement | Soma Sentience

May 4 - Jun 8, 2023

10am - 11:30am PST | classes will be recorded however your presence is preferred and recommended

$333 USD inclusive of 6 weeks of Daily Ritual with a recommendation to attend foundational classes on the schedule + other pre-recorded content

Current Daily Ritual students: $289 for 6 week foundational program
MOON Letter | Stay Connected
Sign up to receive these straight to your inbox... Always full of everything you need to know about the moon, tarot, human design, energy downloads, music, movement, and upcoming events that are dope, dope, dope!
We hate SPAM. We will never sell your information, for any reason.