Cancer New Moon: Re-Vision + Realign to the Heart | MOON Letter + Updates
Jul 20, 2020
Hi beauties!
Keeping this short and sweet!
New moon love and blessings to you all!
It is always important to stay grounded... Spend some time in nature today, sit on the grass, do some cartwheel hand-to-earth connection, hug a tree, get in the ocean, river, or lake... Whatever it is... Spend time with your mama gaia. Connecting back to earth helps to ground our electromagnetic field... This stabilization and centering always feels good... Like coming home.
The Ritual of Creating Nature Mandalas by Elisha Jane (I recommend this today... this is my favourite way to center, expand, and unite)​.
Cancer Mama New Moon asks us to re-vision, revise, and realign. She is calling us to tap into our emotional body, to ask some deeper questions and to check in with our alignment to heart. Aligned and true to our heart, we are unstoppable. Use this moon to check in with where you are right now... Are you moving in the direction of your heart? What if you are not? How can you create more space or opportunity to move in that direction? What needs to go? What small actions can you take right now to put you on the path toward more freedom and expansion? Your purpose lives hidden in trusting your heart. The world needs you to be more you. It might feel impossible or overwhelming or even scary, but never be afraid to start again. The universe is waiting for you to step into your heart and align in the purposeful ways you were born to shine. With great courage and commitment to our heart, we can change the world.
Sending you so much love!
From my heart to yours,
Elisha
---

Join us on Daily Ritual- We have the most beautiful community... Global, connected, and rising together.
My Teaching Schedule (Vancouver Time) (plus there are many other amazing teachers with dope offerings!)
Monday: 8am PDT Moon LOVE: Tarot + Movement + Breathwork
Tuesday: 6pm PDT Level 1.5 Flow
Wednesday: 6am PDT Rise Level 1 + 12pm PDT Flow (level 1)
Thursday: 7am PDT BAE (booty+abs+energy) + 9am PDT Level 2 Advanced Practice
Friday: 9am PDT Flow Level 1
Saturday: 10am PDT Move Slow
**The 13 Moon New Year begins July 26... Make sure to grab your calendar here: 13 Moon Calendar​: Join the regenerative movement and learn to move back toward more natural ways of time and being.
---
​TAROT
How can I envision this next chapter of my life? | I am ready to write this next chapter.
Am I ready to let go of the unhealthy attachments? | I treasure the sacred memories in my heart.
How can I maintain a healthy balance within my heart? | I align with the divine principle of Love.
How can I reach out and support my relationships? | I trust my intuitive strength and foresight.
What are my options at this time?
How am I honoring the path of my heart?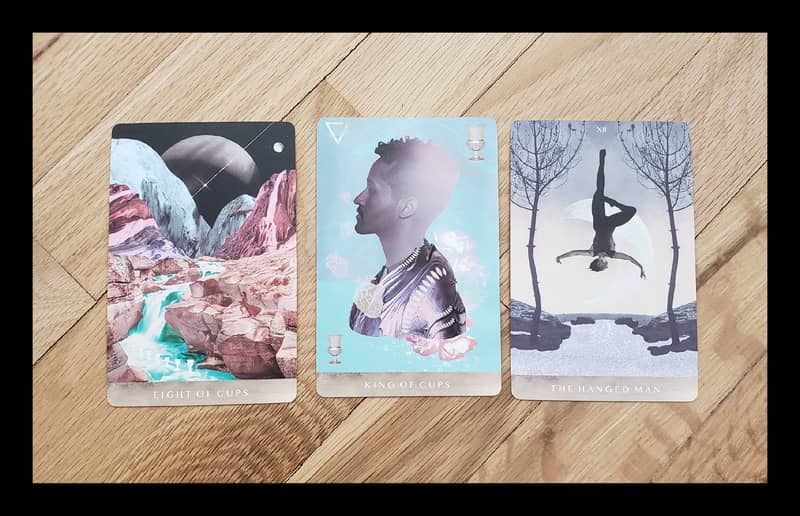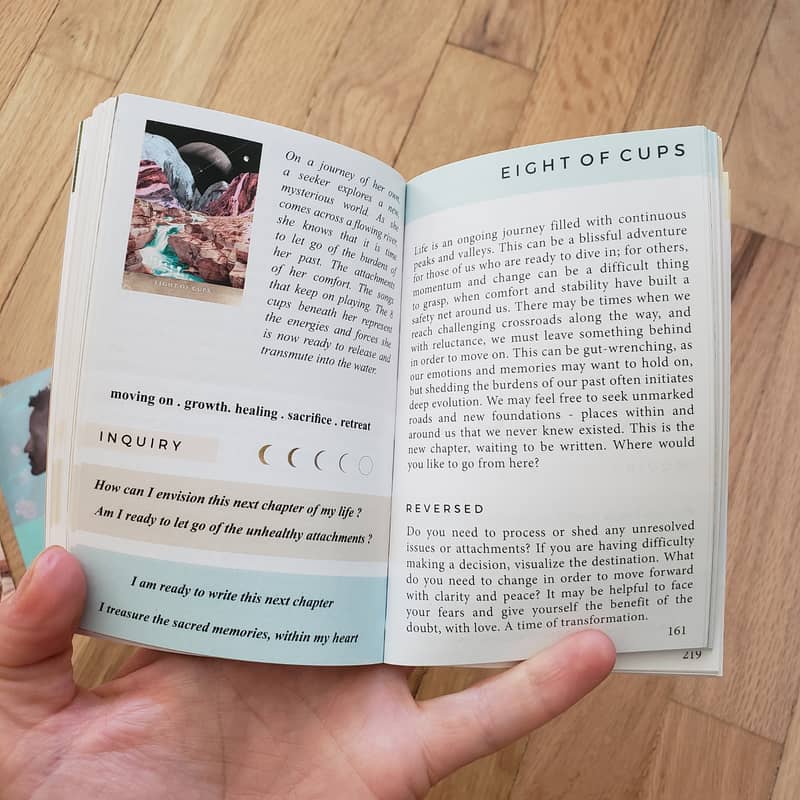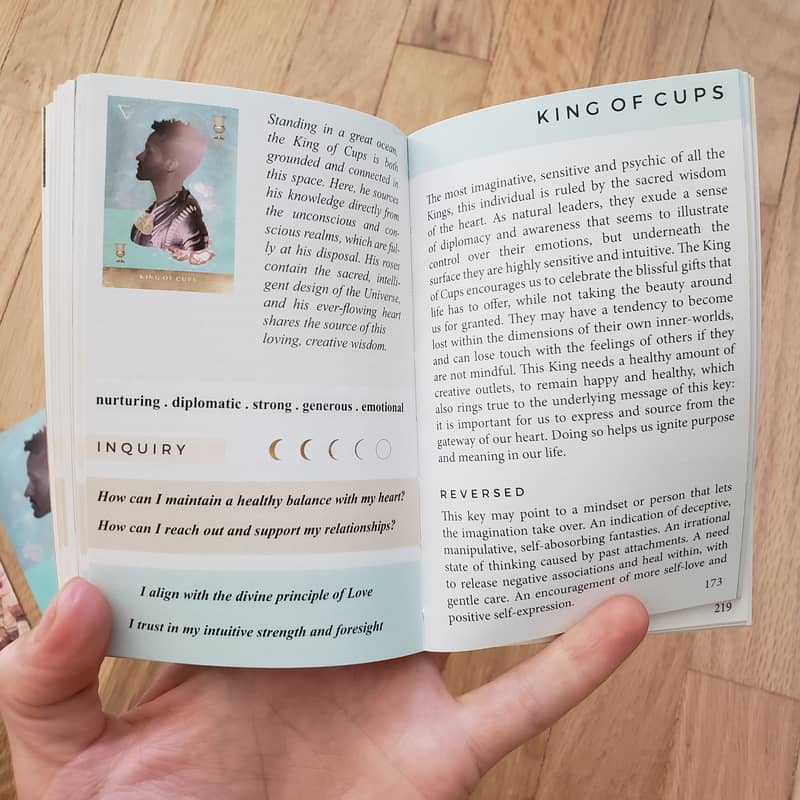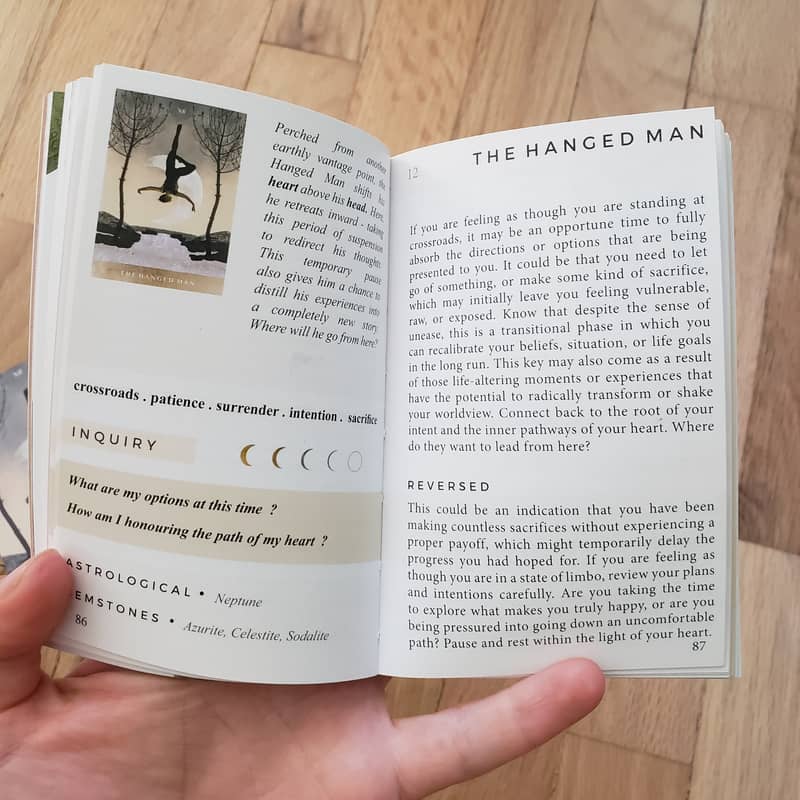 MOON + Astrology
Chani Nicholas | Horoscopes for the New Moon in Cancer
Mystic Mamma | New Moon in Cancer July 20, 2020
The Alchemist Kitchen | Cancer New Moon: Safety + Security
Nylon | The New Moon Will Have You Exploring New Emotional States
The Power Path | New Moon Update
Intuitive Astrology | Cancer New Moon July 2020
♋️ NEW MOON IN CANCER ♋️ .
⠀
Today, the Sun and Moon meet for the second time in the stars of Cancer, bringing us new ways of being, thinking, and feeling. This rare event is a time to dig deep and decide how you want to feel each day moving forward. This Moon encourages us to dream past today. It has been challenging to set intentions these last few months with so much uncertainty; this Moon inspires our visions and gives us hope.
⠀
Cancer is the sign of the great mother. She offers us protection, nourishment, and growth. Cancer gently nudges us out of our comfort zones, illuminating what we've outgrown. Align with this Moon to notice what within you is ready to shift. What habit, emotion, or behavior no longer fits the person you are becoming? What is ready to heal?
⠀
Cancer teaches us that growth is uncomfortable. We must leave the security of our tightly fitting shell and break free of our limitations to find our potential. Growth causes us to feel vulnerable and exposed. We feel everything, including our intuition and inner knowing. It's our intuition that becomes our compass, leading us through our growing pains to new horizons.
⠀
On the New Moon, nourish your roots that allow you to grow. Shed what no longer resonates with you and know that it's ok to change. See your future self and see the path to arrive at their door.
Articles & Such
The Power Path | Are We People Being Aware or Awareness Being People?
The Ritual of Creating Nature Mandalas by Elisha Jane (I recommend this today... this is my favourite way to center, expand, and unite)​
​Mind Your Business Podcast: The 5 Types of Beliefs That Must Shift BEFORE You Can Get What You Want
---
MOON Letter | Stay Connected
Sign up to receive these straight to your inbox... Always full of everything you need to know about the moon, tarot, human design, energy downloads, music, movement, and upcoming events that are dope, dope, dope!
We hate SPAM. We will never sell your information, for any reason.