ˏˋ°•*⁀➷ MOON Letter |Full Moon in Capricorn: nourishing and nurturing foundations 。・゚゚・✼
Jul 03, 2023
ೃ⁀➷
Happy Full Moon in Capricorn
.ೃ࿐
Capricorn is a sign of Self mastery: intention, constancy, diligence, perseverance, commitment, and presence. She creates the strong foundation: divine design, deep roots, dependable structures, and a slow and steady, step by step approach that assures the job is done right.
Nothing is rushed, yet everything is accomplished on time.
This beautiful and bright super Full Moon is traveling closer to Earth this loop around... And, we are likely to feel the energy being emitted by her light. She looks and feels bigger, taking up ample energetic space.
So! The idea that is coming through for me today- considering that the Sun is in Cancer and the Full Moon (polarity of Cancer) is in Capricorn is: What foundations, what gardens, what ideas, what dreams, what relationships, what (fill in your word) are we nourishing?
This concept of nourishing and nurturing foundations.
First, a check in: are you on track? Are you aligned? Are you choosing from your heart? Does it feel good? Does it feel nourishing, nurturing, and not only sustainable but regenerative?
(side note: the hustle and grind protocol for success until your adrenals are so shot that you collapse into rebab is dead- in case that needed to be said or heard :)
And, if you feel good about the direction you are going... How does your body feel? How is this beautiful vessel that you get to call home- how is it feeling?
If Capricorn starts with strong foundations, and she does... Then it begs to ask the question: are we tending to our own gardens- the garden of our body?
We have to start there, every time. Every single time. If our body isn't feeling nourished, nurtured, and vital, we will have a pretty hard time sustaining any other tasks at hand.
But, if your body is sweet- and you have taken care of your little home-body base... Then you can look outside and see- what am I building? And, how can I tend to the nourishment and gentle nurturance to create deep roots and strong foundations for my visions to grow into.
This Moon is a check in point, a refocus, and redirect if needed. Move toward what is feeling light and exciting, and let go what no longer serves.
Of course, Capricorn works with the concept of struggle, but we can shift from struggle into purpose through the path of perseverance. If it feels heart aligned and you can tap into your higher purpose and your big why- then the struggle is worth it, every time.
Perhaps this Full Moon is also calling you in to see how far you have come, to recognize how much you have accomplished, and to find gratitude for it all.
Life is beautiful and it keeps unraveling and unfolding in this divine spiral way... Take pause, slow down, and savour the simplicity of breath and being...
So many beautiful moments have yet to happen... Are you present, are you breathing, are you ready to feel and open it all?
ILOVEYOU
PS: speaking of nourishment... Hydration is so important! If you need some water intel and information on tips, tools, and devices that I love to use to help restructure my water and bring it into the highest coherence- holler! Water nerds unite... because duh! WATER IS LIFE! PSS... Drinking water is like irrigation, MOVING your body is the process by which you HYDRATE :) so... move your little body and drink highly structured water for best life results. xoxo LOVE YOU to the MOON!
---
THE SEA GOAT
The sea goat is a legendary aquatic animal with the head and upper body of a goat and the lower body and tail of a fish. It represents the tenth astrological zodiac sign Capricorn, which rules the Midheaven, the highest point of the horoscope, representing the highest aspirations and therefore your vocation. The sea goat represents Enki, the Sumerian God associated with higher wisdom and the Water element.
The fish part of the symbol represents passion, spirituality, intuition, connection with soul, and the deepest depths of our being. The goat symbol represents intelligence, curiosity, ambition, but also steadiness, and ability to thrive in inhospitable environments.
⍣ ೋ*ೃ༄
ILOVEYOU
>>> IMMEDIATELY UPCOMING + DOPE OFFERINGS <<<
FRIDAY 15th: 6-8PM FREE FLOW CLASS
SATURDAY 16th: 9-11:30am FOUNDATION WORKSHOP #1 | 1-3:30pm WORKSHOP #2
SUNDAY 17th: 9-11:30am HANDSTAND PLAYSHOP | 1-3PM SOMA LOVE BODY CARE CLASS + WORKSHOP | 5-7PM BREATHWORK
Friday: $33 CAD, Saturday: $55 each workshop, Sunday: $55 workshop, $33 each class + breathwork.
Total for the whole weekend: $200 CAD | Studio 4 Members Price: $170 CAD
E-transfer: [email protected]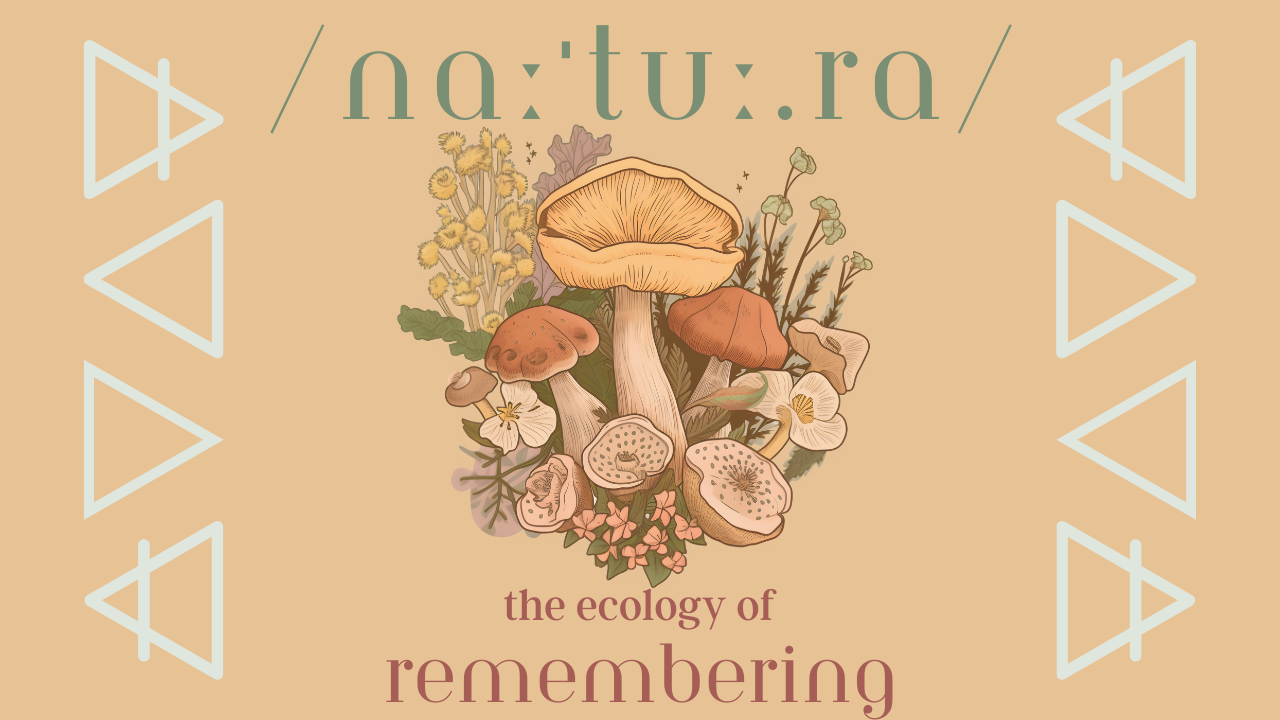 SEPTEMBER 19-24 | HONEYMOON BAY, BC
Your deposit before July 15th locks you in at a discounted retreat rate xoxo

*move with me on ​daily ritual!​*
INCLUDED IN MEMBERSHIP:
Unlimited access to live + interactive Zoom classes on a set weekly schedule
Zoom recordings updated weekly (essentially, never miss a class!)
Pre-recorded movement + meditation videos (a growing + dope library of amazing classes! - it's extensive in there!)
Movement professionals as your teachers (each with a minimum of 15 years experience teaching + bowspring, mobility, flow, and somatic inspired)
Playlist Offerings from me and the teachers

A loving community growing across the globe (we love you!)
​WWW.ELISHAJANE.COM/DAILY-RITUAL​
≪ ◦ ❖ ◦ ≫
LOCAL: YYJ | VICTORIA BC | VANCOUVER ISLAND
PS: movement classes are happening at Studio 4 on Saturdays at 10-1130am... Come check it out!
---
MOON LOVE
✧.*​Magic of I | Capricorn Full Moon​
CAPRICORN FULL MOON
July 3 4:39AM PDT / July 3 1:39PM CEST / July 3 9:39PM AEST
MOONTHLY THEME:
NURTURING, HOME + FAMILY
CAPRICORN FULL MOON ILLUMINATION:
'I redefine what success means to me & envision myself reaching my goals.'
✧.*​Atone | Full Moon in Capricorn​
Essences: Commitment, vision, balance, discernment, resources, integration
✧.*​The Power Path | Full Moon Update​
✧.*​Rising Woman | Full Moon in Capricorn: Standing Between the Old & the New​
✧.*​Molly McCord | Capricorn Full Moon: Evaluating 2023 Goals + Course Correcting if Necessary​
✧.*​Pam Gregory | Full Moon in Capricorn​
♑️FULL MOON IN CAPRICORN ♑️⁠
The Super Full Moon in Capricorn greats us early tomorrow morning. This Moon brings intense vibrations ready to shift us into a higher vibration. This Full Moon is the culmination of all the work you've done on yourself this past year. It's a halfway point that tells you to keep going and then asks what direction is calling you now. ⁠ ⁠ Find time tonight or tomorrow to be grateful for all you have accomplished and journeyed through these last six months. Thank yourself for the hard decisions you've had to make, the changes you've navigated, and the times you found your way when there was no guidepost. After you've spent some time in reflection, shift your vision to the future. ⁠ ⁠ This Moon trines Jupiter in Taurus, helping us look at our most expanded self. It's a time to release anything that distracts you from your inherent greatness and instead re-focus your energy of growth. Feel the power of your commitments and know that when you commit your energy, intention, and strength, anything is possible.
WEEKLY + MONTHLY UPDATES
✧.*​The Power Path | July Monthly Forecast: What do YOU want, and can YOU have it?​
✧.*​Lee Harris | July 2023 Energy Update​
✧.*​Hare in the Moon Astrology | Weekly Forecast
MOON Letter | Stay Connected
Sign up to receive these straight to your inbox... Always full of everything you need to know about the moon, tarot, human design, energy downloads, music, movement, and upcoming events that are dope, dope, dope!
We hate SPAM. We will never sell your information, for any reason.