Full Moon Leo: Full Moon, Full Heart | MOON Letter + Updates
Feb 09, 2020

"fierce with an open heart, she shines as bright as the sun, attracting all to her warmth. she is the queen of her world and allows in only those who deserve her. close to her flame, she sets the stage for the impossible, enjoying every step of the way."

Hi my dears...
I just finished the second workshop of my mini "Europe tour." I feel so blessed. SO FREAKING BLESSED. This community, that expands beyond borders, is my heart. From Regensburg, Germany to Madrid, Spain... grateful doesn't seem to capture the fullness my heart is feeling. So thankful. So grateful. So excited!
I trust more fully- now more than ever- the importance of shining your authentic, unique, and vibrant light... The world needs more people standing in their truth, in their weirdness, in their realness. This is the medicine. This is the lesson and the teaching- Be more of you.
And it is with this validation and confirmation that we step fully into this day, into this full moon energy- to lead with our hearts, to own our truth, our path, our essence, and our being. We are the medicine, if we only learn to stand more strongly within our self.
Leo shines, heart forward, bright, and true. Leaning into this power- it is the best thing we can ever do.
Just want to send a special note out to my mom: it's her birthday today! She is my inspiration... Her heart is like gold... and I love her more than words could ever express. Happy Birthday mama bear, I LOVE YOU!
Love you all.
To the moon and back X 9000.
Love Elisha
---
Daily Ritual Online Movement & Wellness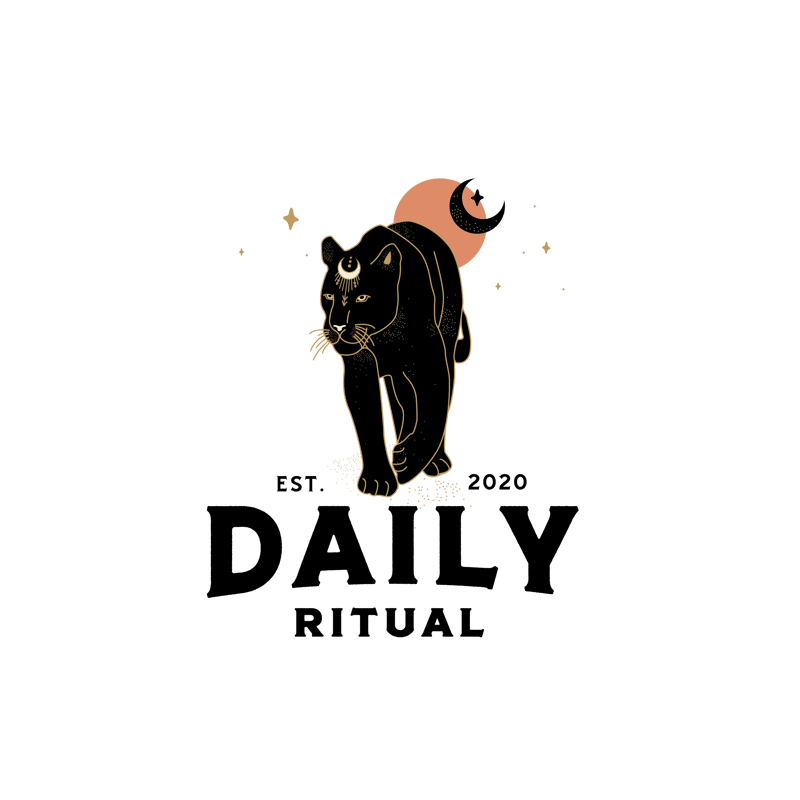 Join because: connection is everything... And so is moving, breathing, and meditating.
Meow!
---
Music
This is the playlist I have been playing for the past two master classes in Europe, both in Regensburg and Madrid. These master classes were YUMMY! And, I was so grateful to play with both the community in Regensburg, Germany, hosted by Katharina at Tara Yoga and the community brought together by Om Shree Om School, hosted in Madrid at City Yoga Madrid. What a blessing... To say I am grateful is an understatement. This has been the most epic experience... in all ways, all directions- totally amazing. Thank you for playing and opening your hearts with me so beautifully. I LOVE YOU ALL!
Brightness: A Spotify playlist by me!
---
Tarot
One card pulled... and as usual- in perfect resonance. I wonder if you feel this too?
Sending you my love... Know that the world needs more of YOU... Your light, your shadow, your complete unique you- so step into that- and shine your brightest. This is the point. Meow. xoxo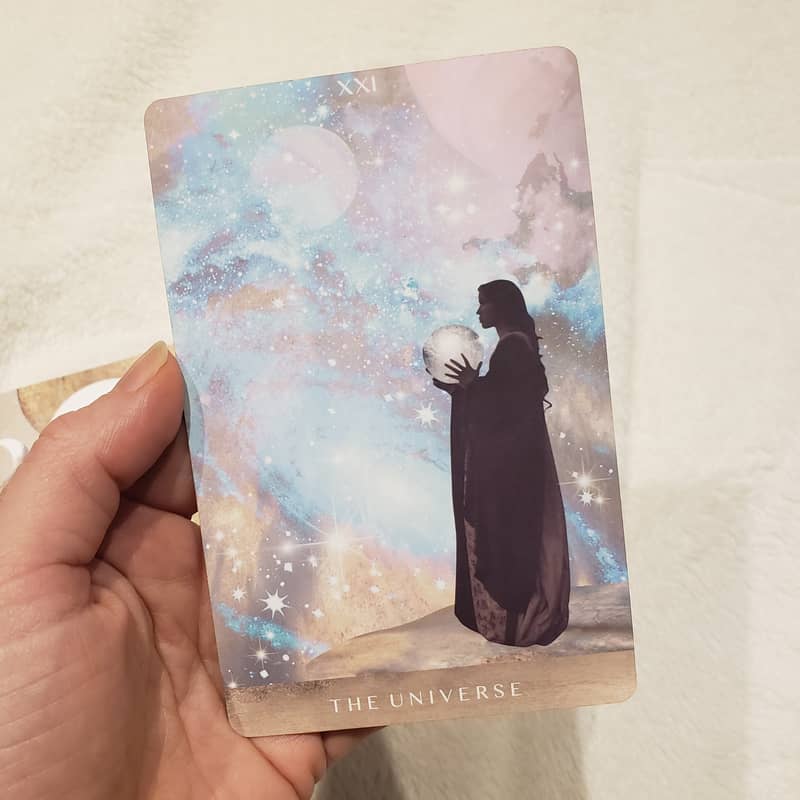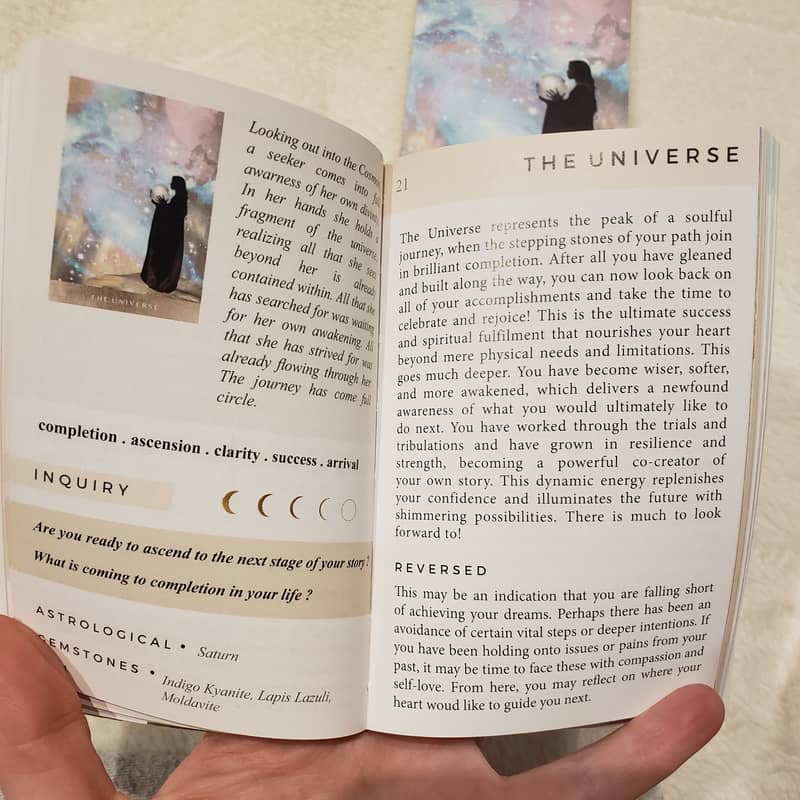 ---
Moon Musings + Astrology
Chani Nicholas | Horoscopes for the Full Moon in Leo
Moon Musing by Valerie Mesa | How the Full Moon in Leo Will Affect Your Zodiac Sign
Nylon | This Full Moon is a Good Time to Redefine What Strength is, by Gala
Mystic Mamma | Full Moon in Leo
The Hood Witch | Manifesting with the Snow Moon in Leo
The Alchemist Kitchen | Embracing Our Love + Desire FULL MOON
"fierce with an open heart, she shines as bright as the sun, attracting all to her warmth. she is the queen of her world and allows in only those who deserve her. close to her flame, she sets the stage for the impossible, enjoying every step of the way."
⠀
♌️ FULL MOON IN LEO ♌️
Late tonight the Moon opposes the Sun giving us a beautiful Full Moon in the energy of Leo. This is a Moon to feel your strength, your power and your ability to lead yourself to your highest vision. Leo teaches us to honor who we are at our core. This Moon is a time to reflect upon the person you've been and the person you're becoming. It's a time to feel into every energy that you carry and shift it to reflect your truest self.
⠀
Leo also teaches us that our heart is the center of our frequency. It's from this place our entire world is built. When our heart is open, we radiate compassion, love and joy. These vibrations attract energies which support us in feeling good. When we feel good, the positive vibrations build and our life flows in a beautiful rhythm. Of all the zodiac signs, Leo reminds us to celebrate life. She wants us to feel joy and enjoy ourselves. Find something today that brings you joy and reminds you of how wonderful life is when you stop to play in it. Harness these good feeling vibrations to shift your entire frequency to reflect your truest nature- one that comes directly from your heart.
⠀
Spend time today and tomorrow feeling the energy of this Full Moon, it's a powerful one and can bring great insights on how to create a life aligned with your heart. It can teach you how to lead from your heart and show others how to do the same.
F U L L M O O N I N L E O 🌕🖤⭐️🦋
In the midst of a dynamic Aquarius season, a vibrant full moon takes center stage in the flamboyant sign of Leo. Leo is ruled by the Sun and just like the Sun's almighty rays, its fixed fires perfectly emanate joy, fertility, and divinity. Leo is a symbol of your soul's truth and inner child; its cabaret-like essence puts a spotlight on your spiritual luminance. What part of you's most likely to light up a room? There's a magnificent aura about each and every one of you and that's exactly where the magic happens. Full moons challenge us to create a balance between our physical and emotional needs; it's yin (the moon, divine feminine) coming face-to-face with yang (the sun, sacred masculine) to create harmony.
⠀
La Luna is a representation of your shadow self and innermost feelings; it's your sense of nurture & first instinct when emotionally triggered. Do your actions stem from your most genuine instincts? Is there something stifling your truth? If it speaks to your heart and brings you genuine joy, then it's something you should embrace. Leo loves the glitz, glamour, and individual spotlight; Aquarius believes the whole is greater than the sum of its parts. That said, this is an opportunity to upgrade your vibration and confidence levels without losing sight of your role in society. What are you projecting onto the rest of the world? Is it authentic? Leo has a courageous heart, so there's no need to feel intimidated by this energy.
⠀
The Moon will be in harmony with go-getter Mars while forming a lovely sextile with the Sun in innovative Aquarius. This is spontaneous enthusiasm meets sizzling passion. Feeling inspired yet? Mars is a carnal warrior and while its desires may very well spark impulsiveness, the key is to find an outlet where you can unapologetically dance with your inner fire. The Moon will also quincunx Neptune & Pluto; this will bring you closer to your creative intuition and psychic awareness but more importantly, it will present you with an opportunity to awaken. A joyful life awaits.
---
Next weekend in BERLIN: February 16- JOIN US!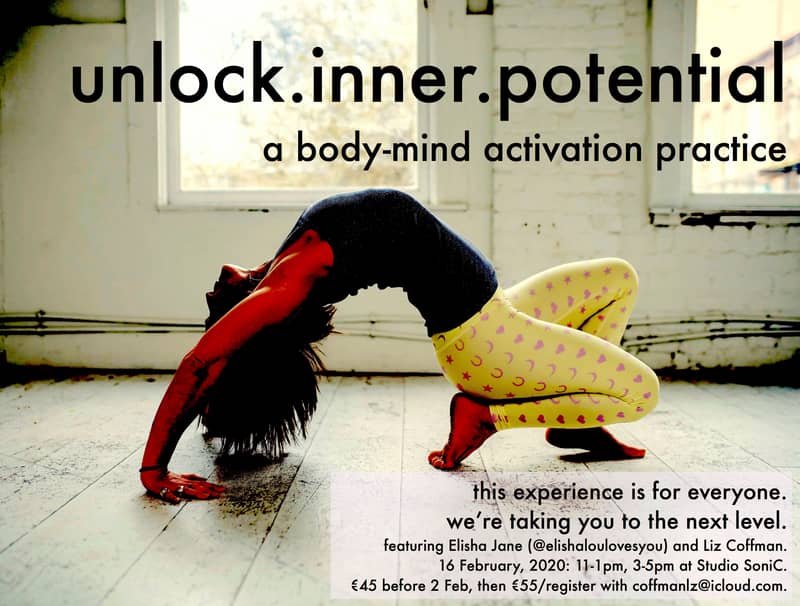 Last chance...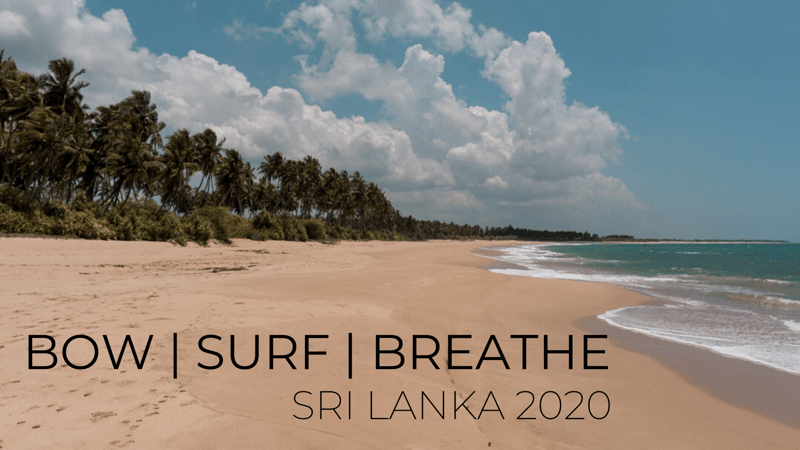 2 SPACES LEFT! Dorm option: $1000USD (last minute deal! - email me!)
BOUTIQUE STYLE, GOOD VIBES BOWSPRING + SURF RETREAT IN SRI LANKA
10 days of Bowspring bliss in the junglely, beautiful, majestic Sri Lanka!
DATES: FEBRUARY 22, 2020 – MARCH 2, 2020
Space for 14 people
WHAT'S INCLUDED:
2 Bowspring classes per day // Handstand workshops
One free day for exploring!
Group surf lesson
Choice of deep tissue or secret root Ayurvedic full body massage
Breath work with Martina and Alex and ME!
2 vegan meals daily, with freedom to explore for your 3rd meal
Beautiful ocean front accommodations
An amazing group of humans to have an awesome getaway with
---
MOON Letter | Stay Connected
Sign up to receive these straight to your inbox... Always full of everything you need to know about the moon, tarot, human design, energy downloads, music, movement, and upcoming events that are dope, dope, dope!
We hate SPAM. We will never sell your information, for any reason.