Moon Buzzin: Full Moon Lunar Eclipse in Cancer | MOON Letter + Updates
Jan 10, 2020
---
Dear lovers...
This little quote by Spirit Daughter resonates with me so strongly right now: "Calm seas are where you'll find your peace, but storms are where you'll find your power."
I don't know about you, but I am feeling this moon! Her energy is fierce... She is bringing everything to the surface, asking us to be radically responsible and completely transparent and true to ourselves and to those who we circle with. It's not comfortable, but it is necessary. The truth will always set us free. And, may we also know that our truths are highly subjective and personal, coming from our own unique perspective.
I offer that we each take a few breaths before responding... And respond... instead of react. I offer that: It's okay to have different perspectives... And, it only serves us to open wider to understand each other in more expansive and loving ways.
Present awareness is my nerdy study right now. I am practicing with diligent, sporadic reminders throughout the day, to come back to my breath, to bring myself back into this moment: right here and now. I think the magic lives here- in this breath, in this space that is not in the past or in the future, but sitting right inside of us, in this very moment. Breathe deeply. Try it. Possibly the most delicious thing you've done all day.
Moons like this need us to ground down, so take a walk in nature, breathe deeply, and rest when you can.
We are well into a new year... January is laden with pressures to be different than before: to release habits, patterns, and relationships that no longer serve, and step into higher ground. While these internal and external motivations are useful, take them all with a grain of salt. Expectations often lead to disappointments, and imagine if you just trusted that you were doing your best already... You were perfectly imperfect and on path, in all the ways you need to be. What a relief.
2020 asks us to scrap putting ourselves in situations that consistently make us feel overwhelmed, crumbling under our own self imposed expectations... 2020 needs us to continue rising, as we are in perfect form... Doing our best, just like always... Just like a month ago. It is enough.
Intentions and visioning... Do you dare release your old life for the one in your mind? It's scary, but worth it. I promise, there is so much waiting for you if you take a leap and trust yourself to know exactly where you need to go. Risk and reward work together- the bigger the risk, the bigger the reward.
And... my last offering... Steady wins the race. Consistency, commitment, dedication, steadfast on the path... This is the key that will move you toward manifesting all that you dream. Capricorn is the father of all things physical and grounded, ruled by Saturn's boundaries and limitations... We work with this energy this month to bring it all home.
I am grateful that you are here. I hope you find value in these offerings... this little passion project of love and care.
PS: Europe! I will be in you soon! Mini tour starting in Regensberg, Germany Jan 31- Feb 2, Madrid, Spain Feb 7-9, and Berlin, Germany Feb 14-16. STOKED!
PSS: Sri Lanka... You should COME! Details way below at the end... If not now, then when?
PSS: Daily Ritual launches on Monday... Get it!
LOVE YOU!
Love Elisha
---
Daily Ritual... LAUNCHING Monday January 13th, 2020!
I will send all the details on Sunday! Keep an eye out!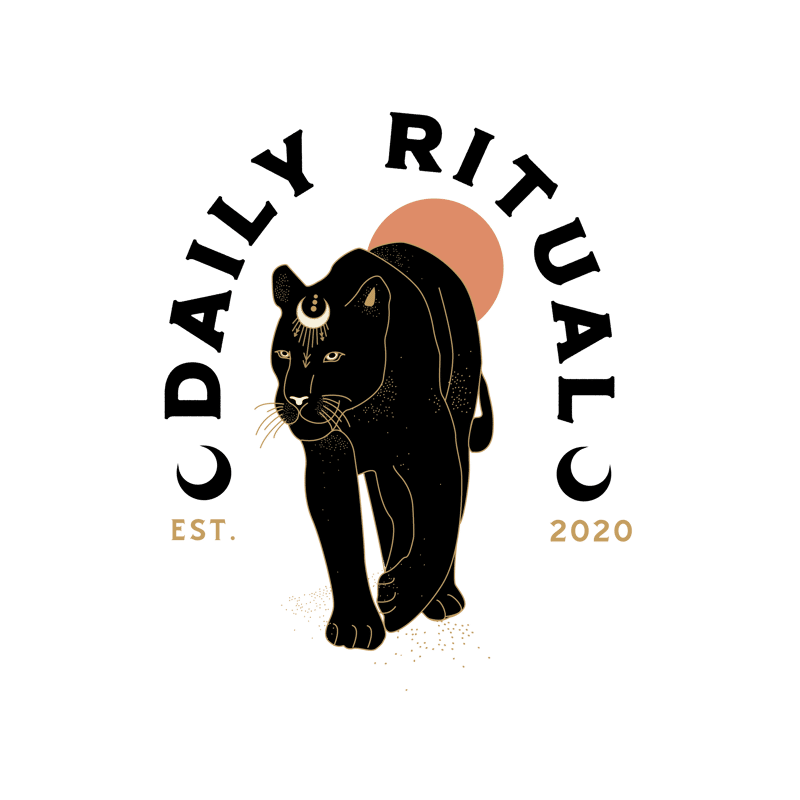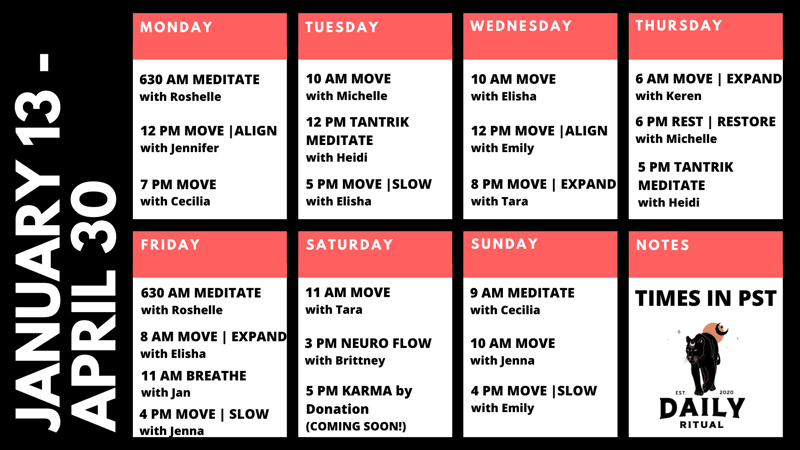 Facebook Page: Daily Ritual FB
Instagram Page: @dailyritual.live
Offering: bowspring inspired, primal movement, energy work, breathwork, meditation, holistic nutrition counseling, naturopathic counseling, witchy, hippy, woo woo… All the best things to make your days full of inspired wellness.
Vision: Inspiring people worldwide to rise to their fullest potential, follow their dreams, and find real connection to themselves and each other.
Mission: Create an online community encouraging and cultivating connection with live interactive experiences and offerings to help elevate and expand users potential through movement, healing practices, and conscious culture.

AND! If you want a little 5 day free moving & manifesting challenge… Sign up here: Movers & Manifestors
---
Tarot
One card felt right today... and it feels like the perfect card. Enjoy lovers. xoxo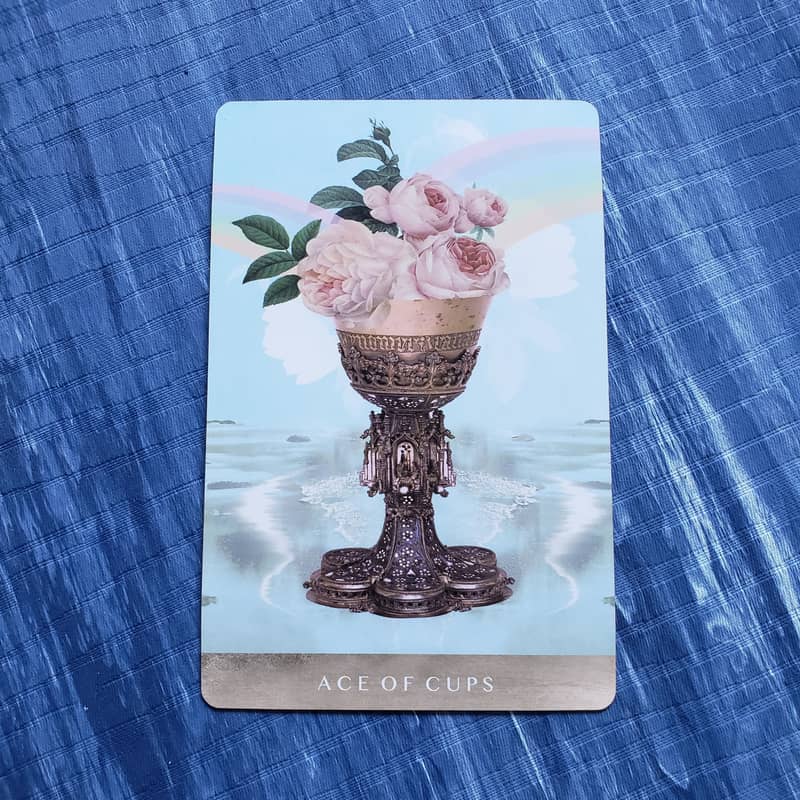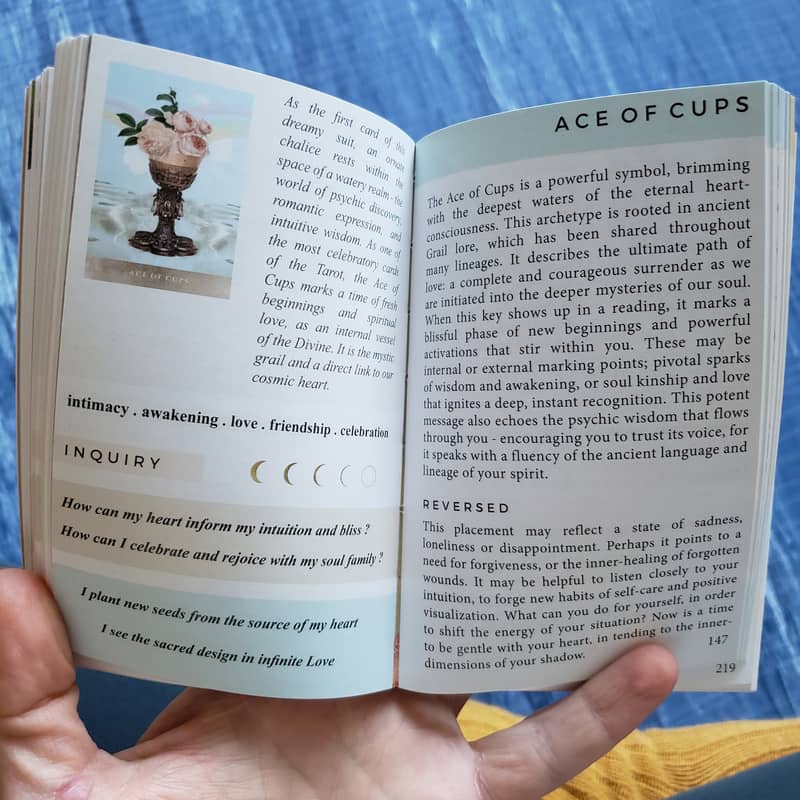 ---
Music
FORD: A Spotify Playlist by me
---
Podcasts & Articles

Mind Your Business Podcast | The Unconscious Habit That's Pushing Everything You Desire Away
On Being Podcast | Brene Brown: Strong Back, Soft Heart, Wild Heart
Ram Dass Here & Now | Awareness is the Sky
Mark Manson | The Three Paradoxes of Life
Doctor Schierling | Fascia Acts as a Second Nervous System
---
Moon & Astrology
Mystic Mamma | Full MOON Lunar Eclipse in Cancer + Saturn & Pluto Alignment
Nylon | Full Moon Lunar Eclipse: A Good Time to Imagine More For Yourself
The Power Path | Full Moon Lunar Eclipse Update
The Hood Witch | Releasing with the Wolf Lunar Eclipse in Cancer
The Alchemist Kitchen | January Horoscopes by Yarusha Jimenez
The Alchemist Kitchen | The Astrology of 2020: Shedding the past to make room for a revolutionary new age.
The Power Path | January Monthly Forecast: If not now, then when?
January 8-16: There is an inner desire for action. Take advantage of this energy that is launched by the full moon/eclipse on the 10th but beware of overdoing it. The theme of "If not now, when?" really stands out during this time frame and you may feel driven to end things, begin things, change things, and improve things. Your lists and actions plans may get overwhelming and you will need to prioritize so you don't burn yourself out or go into despair.
Balance is important especially the balance between your physical, emotional and mental bodies. All action should be counter balanced with times of just being on the receiving end of beauty, art, music, friendship, love and support. If you find yourself stuck in despair, take action, any action and move your body. Take a walk, dance around your kitchen, take a yoga class.
January 10: Full Moon with a Penumbral Lunar Eclipse is Friday, January 10 at 12:21 PM Mountain Standard Time (MST). The eclipse is at its fullest at 12:10MST. This could be a time of agitation, restlessness and irritability. Those around you (including children and pets) could act out. Don't take it personally. It is a good time frame to evaluate your life from a place of neutrality and to launch an action plan. If you have not done your intentions for the year knowing what you want and where you are going, do it now.
Chani Nicholas | Horoscopes for the Year Ahead: 2020
Those of you who know me well, know that I really do rely on astrology to help me through understanding life and bringing more introspective awareness into my world. I am so excited for Chani's new book: and I have finished it already. A high recommend from me... You Were Born For This
Nylon | January Horoscopes by Gala
"Calm seas are where you'll find peace,
but storms are where you'll find your power."
⠀
♋️ LUNAR ECLIPSE IN CANCER ♋️ Tomorrow we meet our first Full Moon of 2020, accompanied by our first Eclipse of the decade. The Eclipse begins at 9:07am Pacific Time and ends at 1:12 Pacific Time. Even if you cannot view the Eclipse, its affects will be felt all over the world. This is a powerful event which will pave the way into this New Year, and in many ways will help us define the energetic landscape of 2020 .
⠀
Cancer is the great mother of the zodiac. She is ruled by the Moon and teaches us how to nourish ourselves, receive our inner guidance, and hold space for us to evolve into our highest self. Represented by the crab, she reminds us true growth asks us to leave our comfort zone, become vulnerable to the unknown, and have an unwavering faith that we are making all the right steps based purely on our intuition.
⠀
As we move through this Eclipse portal decide what you want to hold space for in 2020. What do you want to nourish? What do you want to take a risk for because you know it's the right move for you? This Moon is full of intensity and emotion, allow yourself to ride the rollercoaster of every feeling, knowing it's bringing you to your strength. Honor your emotions, but also know they are temporary. Your resolve to grow into your highest self is not. That is an ongoing commitment to yourself, one that is only strengthened by this Eclipse. Allow this Eclipse to illuminate your path, the one that will bring you balance, joy and ultimately everything you've ever wanted. Trust that it's all possible and available to you if you are open to receiving it.

Astroccult: ✴︎Full M◯◯N in CANCER ♋︎✴︎ "There will be a full moon lunar eclipse on January 10 at exactly 20 degrees Cancer. As you know, an eclipse is an astronomical event that occurs when a heavenly body moves into the shadow of another heavenly body. Ruled by Mother Moon and Father Time, the Cancer-Capricorn axis has everything to do with dependency and the things that make you self-sufficient. This is similar to the parent vs. child dynamic, given that Capricorn is typically stern with its delivery while Cancer expresses itself emotionally. Cancer nurtures and Capricorn holds down the fort... not literally speaking, of course. In the end, Cancer is a symbol of your inner world and emotional foundation; Capricorn is the structure that holds it all together.⠀
⠀
Some people say the best things in life are free but if you really think about it, there is no emotional fulfillment without a solid foundation. Ultimately, it doesn't matter how apathetic you are or how much you loathe confrontation. Setting boundaries are essential especially when we want our emotional needs to be met. Sound familiar? This has been a prominent theme in our lives for the past year. Saturn, planet of restrictions and Lord of Karma, rules Capricorn, which makes sense, given this cardinal earth sign's ruthless determination. But with the North Node in sensitive Cancer and the South Node in Capricorn, your emotional needs and inner foundation are now a priority, and previously set structures along with toxic social systems take a backseat. Hang in there; all the work you've been doing will begin to pay off sooner than later." Words by: Valerie Mesa
---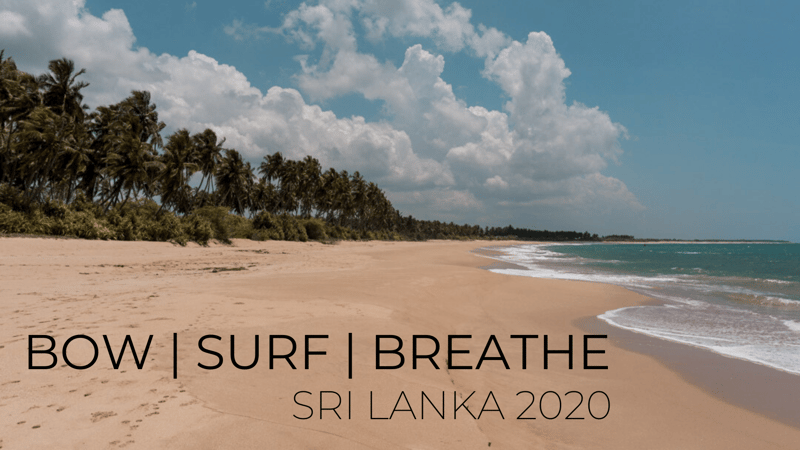 BOW | SURF | BREATHE || SRI LANKA 2020
BOUTIQUE STYLE, GOOD VIBES BOWSPRING + SURF RETREAT IN SRI LANKA
10 days of Bowspring bliss in the junglely, beautiful, majestic Sri Lanka!
DATES: FEBRUARY 22, 2020 – MARCH 2, 2020
Space for 14 people
WHAT'S INCLUDED:
2 Bowspring classes per day // Handstand workshops
One free day for exploring!
Group surf lesson
Choice of deep tissue or secret root Ayurvedic full body massage
Breath work with Martina and Alex and ME!
2 vegan meals daily, with freedom to explore for your 3rd meal
Beautiful ocean front accommodations
An amazing group of humans to have an awesome getaway with
Facebook Event Page: Bow Surf Breathe
MOON Letter | Stay Connected
Sign up to receive these straight to your inbox... Always full of everything you need to know about the moon, tarot, human design, energy downloads, music, movement, and upcoming events that are dope, dope, dope!
We hate SPAM. We will never sell your information, for any reason.