Winter Solstice + The Great Conjunction: We Were Made For These Times
Dec 21, 2020
Winter Solstice blessings lovers!
Today we greet the solstice, the darkest day of the year. Long nights, goddess energy, the womb of creation, shadow, death, and rebirth. The most beautiful message came through to me in my dreams last night: "the light lives inside of you." It is with this divine intelligence that we walk forward. Releasing fear and igniting the power of faith and trust... The light we hold within is more powerful than we know.
As we walk these challenging and transformative times, through the shadow and darkness, the chaos and discord... May we remember our luminosity, and may we know our strength in truth, resilience, and unity.
Today I also feel this call to honor our need for whole embodiment. Integration of all parts: the beautiful and the ugly, the desirable and the shunned, the light aspects and the dark aspects. Individually and collectively, may we rise to face all darkness, inside ourselves and out, and may we surrender to any resistance and struggle that holds us heavy and keeps us small.
Today, may we all remember that we are the source of our own light and may we stand strong in our innate power... For one and for all.
The Great Conjunction, where Jupiter and Saturn meet in Aquarius, also happens on Winter Solstice, ushering in new airy energy. Aquarius represents freedom, originality, technology, invention, innovation, humanitarianism, and revolution. We are in good hands... Moving forward into this revolution: Aquarius brings the power back to the people.
Today- and for the coming months... and perhaps forever more- we need to remember: we are the change we have been waiting for. Today, rise to become more conscious of energy, thoughts, and action. Become a force of love and contribute your heart and vibration for the betterment and benefit of all. We have chosen to be here in this time and space. Remember why you came here. Remember your power.
2020 lifted veils, uncomfortably so. 2021... There is so much more work to be done. Rebirth sounds so beautiful... But, ultimately- it's digging out the shit kind of work. We are rebirthing now... It is up to us to hold eagle vision and all seeing perspective, to choose to focus on the higher spaces of consciousness that see the truth of potential and possibility, and above all else: choose love over discord and hate... to eliminate the illusion of separation and to unite in heart and divinity.
We are all spiritual, love beings. We are walking this path together.
May we all rise in service of the great spirit for the evolution of humanity. May we stand in the heart of LOVE, freedom, and peace.
Peace. Peace. Peace.
Solstice blessings... Thank you for being here. Stay strong. We were made for these times.
Winter Solstice Rituals:
Create an alter of light with candles, incense or sacred wood, fire.
Prepare a winter harvest meal, hearty, rooted, and delicious.
Practice yin, restorative, or slow movement.
Meditate with sound healing bowls.
Breathwork.
Walk in nature in silence and awareness.
Make a natural wreath.
Read a book.
Take a hot bath.
Rest, naps, snuggles.
Journal Prompts:
How can you live in radical integrity with your truth? Contemplate alignment and coherence- what is not in harmony with your integrity?
What energies or self limiting beliefs are you ready to transmute or release? (blame, shame, guilt, gossip, complaining, self pity, self doubt, judgement, should-ing). Are there any toxic structures within you that need to be dismantled? In the theme of letting go: is there anything in your world that needs to be released? Jobs, tasks, obligations, relationships, etc.
In your ideal world, what would you want your life to look like? How can you weave this inspiration into tasks for the next few months to come?
What new ideas or inspiration is coming forward at this time?
Today we plant seeds for the future. What seeds are you planting and how will you create actionable steps toward this intention, how will you keep yourself accountable?
As you contemplate your future visions, how can you amplify these visions by ensuring they contribute to the greater good of all? How can you be of service to your communities and send positive ripples outward: seen and unseen?
With love,
Elisha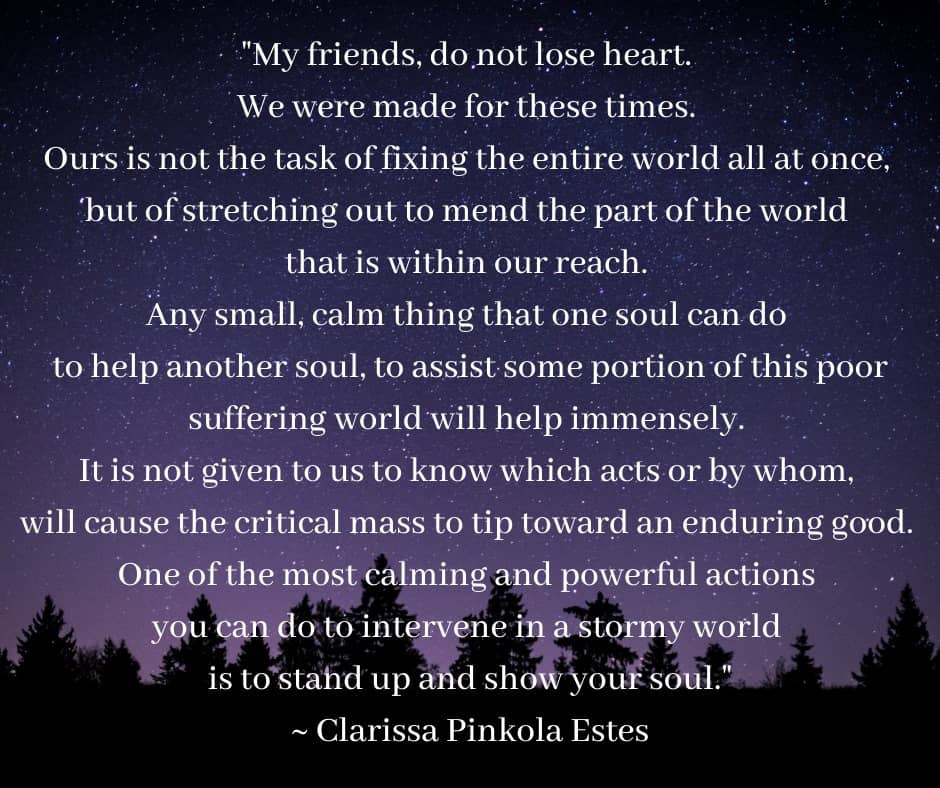 ---
Merry Christmas!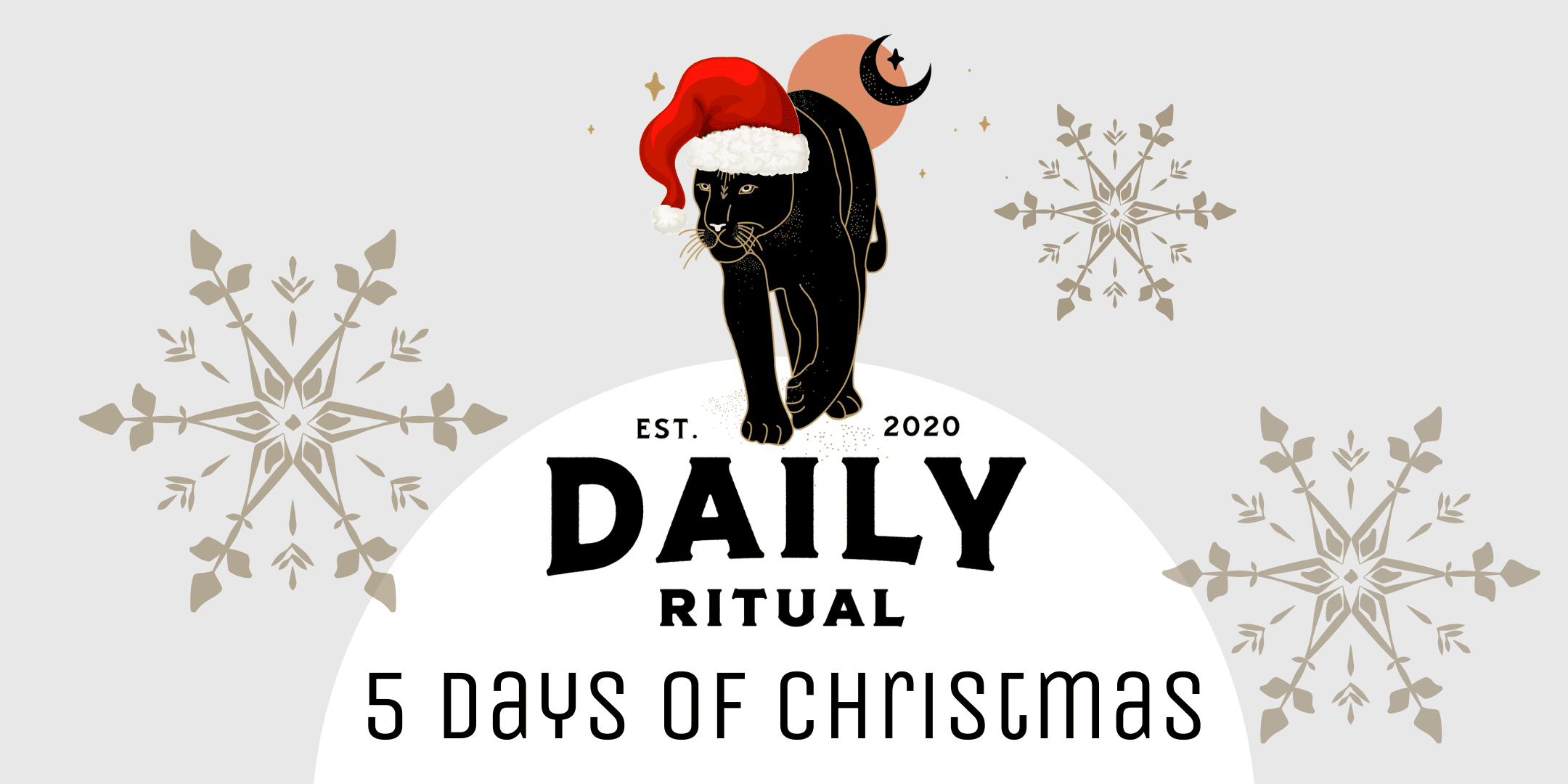 In the spirit of Christmas, we would like to invite you to move, breathe, and be merry with us.
Please join us for 5 days inside our community from December 23 - December 27.
Get a feel for what we are up to on the inside, try the classes, and meet some of the teachers and community.
We love you. Times are weird. And if there is one thing we know: moving + breathing and being in community helps so much!
Join us: 5 Days of Christmas: An inside invitation to move with us... Our gift to you.
---
Strong Roots + Rising High with Elisha Jane | Workshop Series

5 part series to strengthen your roots and solidify your foundation.
Reconnect to your primal roots and create more balance and tone throughout your whole body system.
In this 5 part series, we will unpack the alignment, learn to engage all parts of the soma for functional movement, and learn to balance the anterior and posterior chains for harmonious, holistic, and integrated mobility.
Build a solid foundation so that you feel supported, strong, and capable in all of our movement classes!
*This workshop series is not included in the Daily Ritual membership.
Heart + Central Channel
Wings to Fly
Strong Roots
Head + Heart + Hips System
Root to Rise + Crown Expansion
Investment: $135 USD | SIGN UP HERE!
Dates: January 23, 30 + February 6, 13, and 20.
Time: 8am PST
Duration: 1.5 hours X 5
---
>>> The Goods <<<
Elisha Jane's Spotify TOP 2020
Guided Meditation: Solstice Activation
Live Sound Bath with Audrey Feyz
Chani Nicholas | Horoscopes for the Great Conjunction & Solstice - December 2020
Nylon | What You Need to Know About the Great Conjunction
The Power Path | Healing the Politics of Fear with Jose Stevens - Part One
The Power Path | Healing the Politics of Fear with Jose Stevens - Part Two
Love you all!
www.elishajane.com
www.dailyritual.live
MOON Letter | Stay Connected
Sign up to receive these straight to your inbox... Always full of everything you need to know about the moon, tarot, human design, energy downloads, music, movement, and upcoming events that are dope, dope, dope!
We hate SPAM. We will never sell your information, for any reason.