MOON Letter: Full Moon in Capricorn | Grounded + Lit Up. Follow Your Bliss
Jun 25, 2021

Isn't it wonderful to be swept up in the energy of love and summer warmth?
I am feeling Jupiter blessing this moon, feeling the potency of deciding what feels good and what needs to be released... Feeling Capricorn in the most nourishing way... His strength to ground, to create strong foundations, to be a supportive container for growth and new beginnings.
Whatever you are choosing to focus on... Let it consume you, just a little bit. What does it feel like to immerse yourself into commitment and allow yourself to transform through new relationships. Beginnings are sweet... the fruit is warm and juicy... and the time is floating on summer (Jupiter) highs. Your success is inevitable.
Whatever is consuming your heart: be it business ventures, nature bites, road trips, sunshine adventures, fresh berries from the farm, new or seasoned love, friendships that fill you up, and family that holds you accountable and strong... Whatever has caught you... Move in that beautiful direction and allow its radiant glow to transform you.
What we choose changes us. Choose whatever is lighting you up. Continue to choose what makes you feel warm inside... And let go of any fears you have... Fall hard, two feet in, the water is warm. The sun is shining. The universe is holding you. ... I mean, YOU are holding you.
xoxo
I love you.
Thank you for being in my world. I am beyond grateful to be supported and seen by each of you. Seeing and loving you X9000 to the moon!
Stay hydrated... Use your mineral screens and breathe deeply!
I need to dial in my music... But for now, I am thankful for Spotify Radio stations. Here is one that feels nice. xoxo Black Mesa Radio
This membership is the perfect option for those of you who want to dive in to evolving (pre-recorded) movement flows on your own schedule! If you aren't able to move with me real-time via dailyritual.live - this is the next best space!
I am committed to uploading 4-5 new movement videos each month... So the library will continue to expand with fresh vibes and the most tasty movement bites you've had!
If you are familiar with my style of movement, you know that my classes are consistently changing with mood and energetics, and always evolving in the most creative and inspired ways. Join me! This is a dope resource for those who love to move or movement teachers who are looking to stay lit up in their own practice.
Practice with me live on DailyRitual.live ... Summer promo: $66/month
I teach: Monday at 9am PDT, Tuesday 10am PDT, Wednesday 7am PDT, and Friday at 9am PDT... It's the best. Join me! xo
​
My newest membership: It's like chocolate for your bum... IS ON!
We have launched! Do it for your bum xoxo
It has been my gift and my destiny to find the power within the glutes! Not just superficial, this major muscle is MASSIVE in the balance and functional integrity of your body! For most, the glutes are extremely underdeveloped. Not only are they underdeveloped, but many are not able to engage them in a functional and practical way.
I believe building the glutes is pivotal in balancing the rest of the body. By bringing power back to form and function through smart, aligned, and optimally designed movement- you can bring your glutes back online and see the ripple of benefit for your whole body system.
Glutes are beautiful... and at their best, help you to feel your best, too!
UPCOMING AWESOMENESS
Britt and I are creating a training for teachers who want to find a deeper sense of embodiment in their own practice so that they may be wiser and more attuned for their students.
The Practice is an 8-month fellowship with Elisha and Brittney as your guides. On this 8-month extra-sensory journey, you will move from form to formless; conceptualization to actualization; logic to intuition; cerebral to embodiment.
We are breaking this offering into two parts: FORM & FORMLESS
Both segments are 4 months long. FORM is a prerequisite to FORMLESS.
This will be an application based offering... We are looking for people who are the right fit to embark on a learning and exploration journey with us.
We can't wait to extend our information and intelligence with you!
Interested? Sign up for our waitlist to be in the know... This is for movement professionals, yoga teachers, and those who want to have a deeper sense of awareness about their somatic experience in relationship to mind, heart, and soul.
​
​
A resource for movement and yoga professionals: monthly newsletter with high quality information + content, inspired ideas, monthly teachers meet up.
Monthly (potent and packed) newsletter: emergent science, ideas, articles, videos, music, playlists, + inspiration

Monthly teachers zoom meeting

(Text) book club (when it's running)

Resources: book recommendations, articles, websites, teachers

Growing community of Movement Professionals supporting each other to rise
​
This offering will open up in September 2021
If you're interested in creating community with me... Join Waitlist! ​
​
​
​
RETREAT WITH ME!
​Soul Nectar | Sayulita, MX | February 2022​
I am starting to put the details and the wheels in stronger motion for this event!
If you are interested or planning to join me, please let me know! I will need confirmation and commitment by July 31st!
Dates: February 26 through May 5, 2022
Location: Haramara Retreat Center, Sayulita, Mexico​
Payment plans available. Deposit to confirm: $500USD
Please email me with any questions!
This event will be epic... They are life changing. We will move, play, rest, connect... All the hugs, all the love, all the beautiful moments to cherish for the rest of your life!
I love you! Join me + Jeffrey Waters (breathworker and myofascial magician)... We can't wait to spend this time with you!
​
TAROT
Seven of Cups:
What small steps can I take toward my goals? | I visualize my choices and see where they take me.
How am I putting off the inevitable dreams I wait for? | I feel out my options with my mind, body, and spirit.
Eight of Pentacles:
How can I rally my efforts and dreams into one path? | I am strong and inventive at every turn.
How can I stay strong and devoted to this task? | I seek out the adventure of my soul.
Ace of Swords:
How can I refine my thoughts into active power? | I am limitless in my potential.
Are there any hidden truths that want to be revealed? | My mind is a vehicle of power.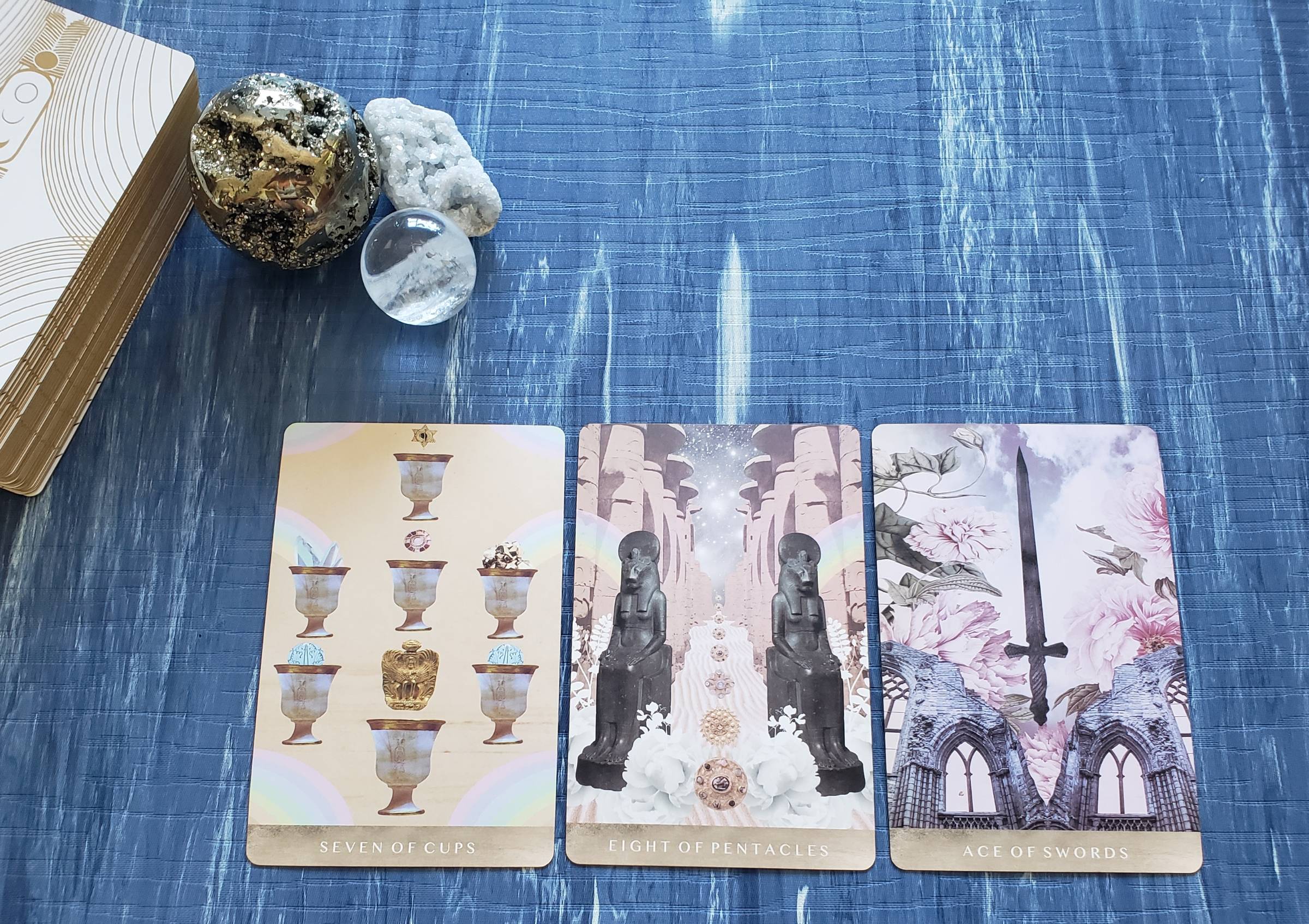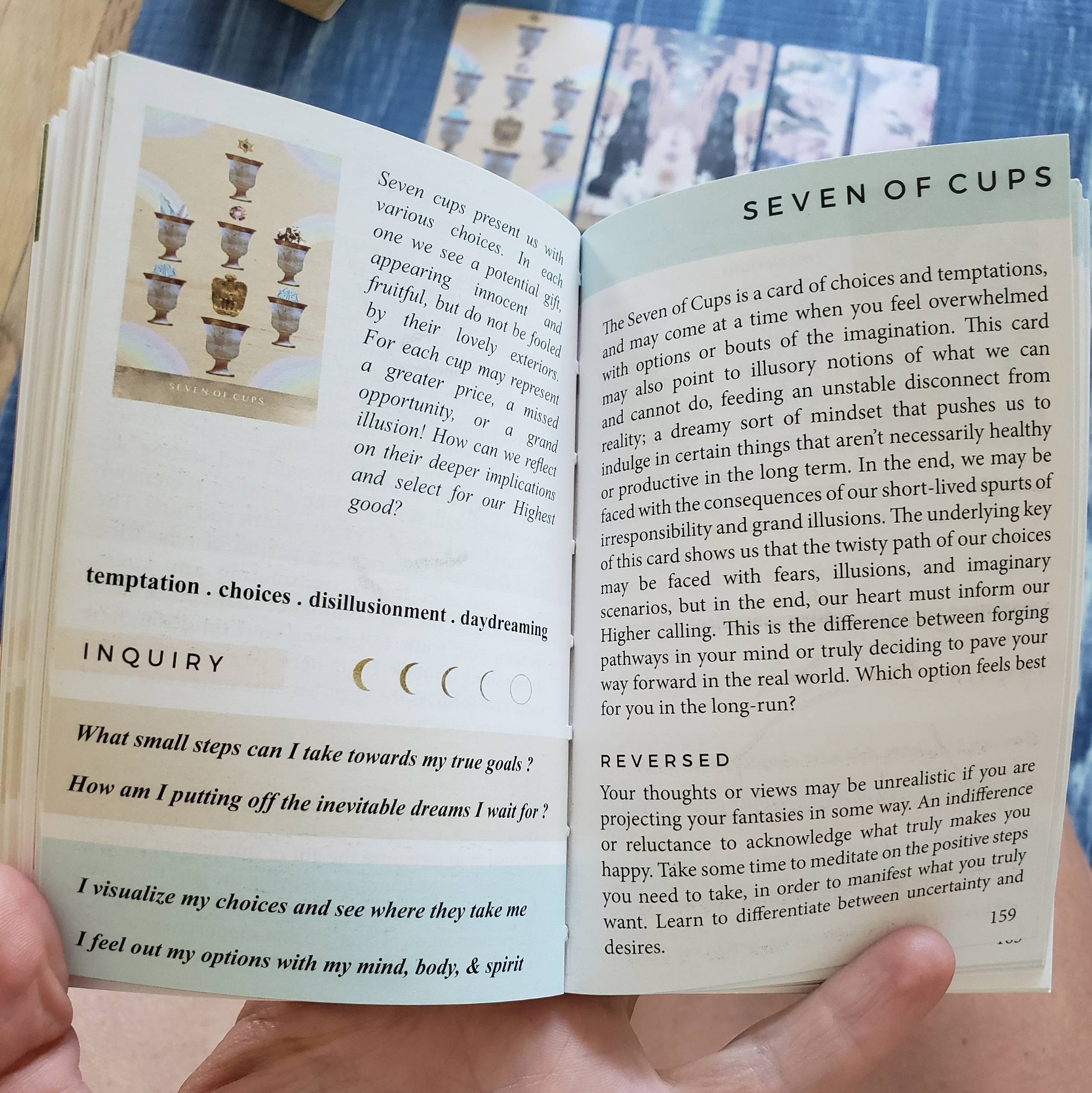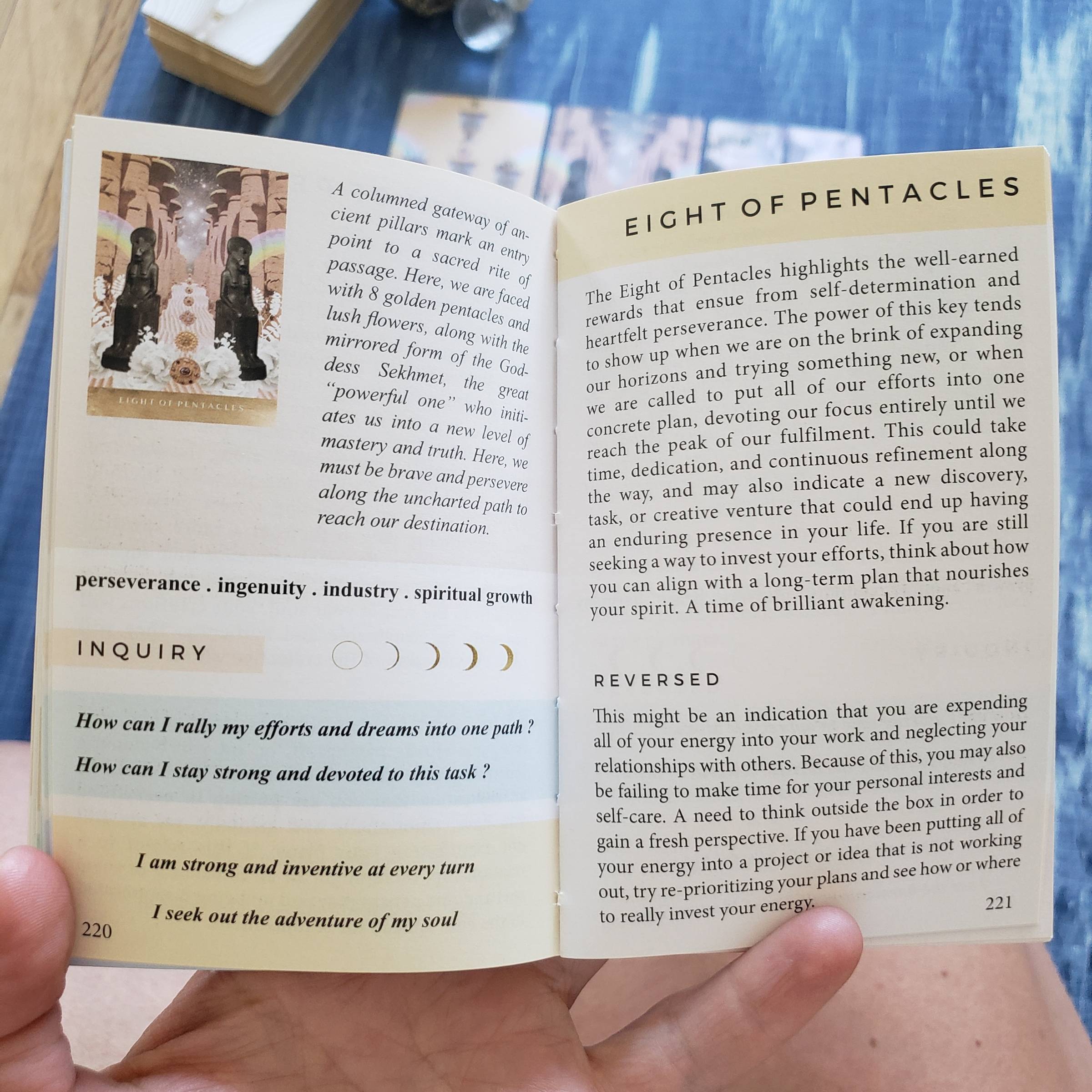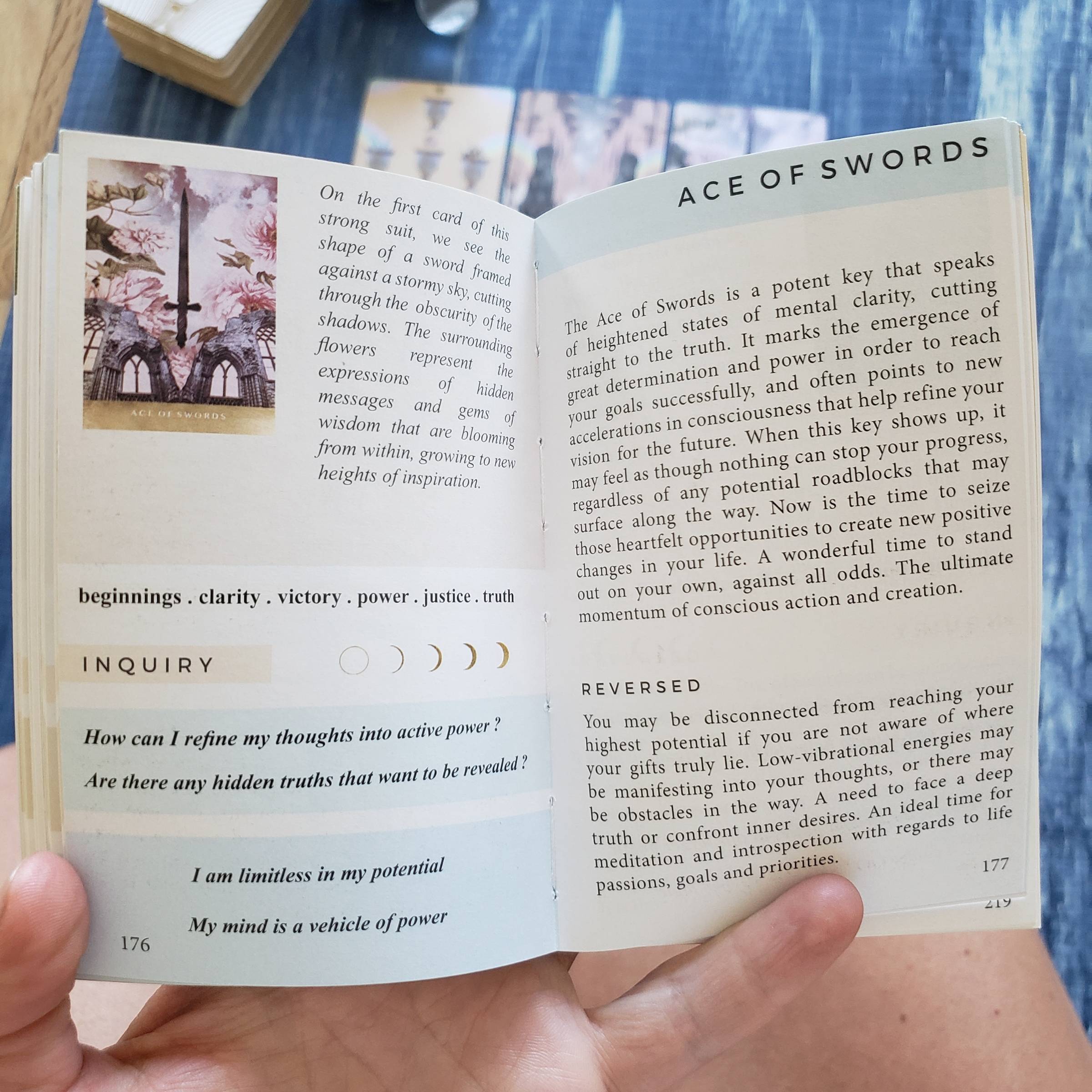 HUMAN DESIGN
Full moon energy invites us into a time of completion, a time to let go and release all that stands in our way of finding balance and alignment.
This moon is activated by Gate 60: the gate of conservation. This gate holds an energy that supports innovation and beginning new things. Building upon what is working and releasing that which is not. This gate encourages us to be grateful for the things we have and encourages us to build on what we know works.
Gratitude is simply focus with the heart. What are you grateful for? What perspectives inhibit you from fully experiencing this abundance, love, gratitude?
What we focus on expands. Utilize the power of gratitude to amplify growth and transformation. Choose optimism and be an active participant with creating your reality.
Moon + Astrology
Chani Nicholas | Horoscopes for the Full Moon in Capricorn
Moon + Rock | Full Moon 6/24 in Capricorn
The Hood Witch | Full Moon in Capricorn
The Power Path | Full Moon Update
Coyote Star Astrology | Capricorn Full Moon - 6-24-21 - Self Parenting, Mercury RX Recovery, Grounding
Full Moon in Capricorn ♑️ Committing Deeper + Fully Full Moon in Capricorn at 3 degrees, sextile Jupiter, Venus opposite Pluto, Sun opposite Moon + Saturn square Uranus + Last Super Moon in a series of four. We have been moving through some heavy activations and upgrades with these transits to help us get clear, choose and finally step into our hearts an souls. This Capricorn Full Moon will bring up truth around our careers and what we are choosing when it comes to our work... are you choosing your work from ego or from your souls purpose? If it is ego based this is the time to move into your souls work and walk that journey as it is your transformation of self into the journey of your souls purpose... you become the embodiment of your souls work. This Full Moon shows us where we are committed and where we are doing the bare minimum if anything when it comes to all areas of our lives from career to health to relationships etc. Capricorn is about putting in the work and knows that it is the journey that creates the embodiment as you can't take the elevator to success but rather the stairs... because it is in the hard work and each step that you become that version of yourself you always wanted to be as you build the character, traits and mindset in the process... that can not be taken from you. Since commitment is big with this energy we are asked to see where we don't choose, play both sides of wanting our cake and eating it too, play on defense and also what stories we are committed to whether it is expansion or limitations. There is a lot of beautiful expansion around this Full Moon with Jupiter in the mix amplifying our blessings and helping us to go further in our lives and commit to what we know we want and desire. Capricorn teaches us to never quit on anything because if we do we will never see the rewards, we will never see anything grow. When we do not like something it is not a time to throw the baby out with the bath water but an invitation to go deeper to explore and to understand. The ego can get in the way when things get hard, when we focus on limitations or things we don't like, our "expectations" are not being met etc. and all of these are invitations to think differently, to heal and to expand as there is always a solution and a way to make things work. We just have to see what we are committed to. Are you committed to giving up? Are you committed to the work? Are you committed to expansion? Are you committed to misunderstanding? Are you committed to growing with those around you? Are you committed to your souls work? How we do one thing is how we do everything. Capricorn wants you to be great... do you?
♑️ FULL MOON IN CAPRICORN X SUN IN CANCER ♋️ Tomorrow we have our Full Strawberry Moon in Capricorn, bringing us an opportunity to focus on what's most important in our life. As we venture into the new seasons of Cancer and Summer (winter for those in the southern hemisphere), we are brought positive vibrations and the energy of hope. This Moon can bring in a time of immense growth if you choose to focus on the good in your life and limit your distractions. Capricorn is the sign of focus, determination, and willpower. Capricorn's energy reminds us that anything is possible. Feel into this energy to shed vibrations that take power away from you. What habits are draining you? What drama is coming up that doesn't need your attention? Who or what is taking more of your energy than they deserve? This Full Moon brings us the opportunity to merge the self-care encouraged by Cancer Season and the focus given by Capricorn. How can you take care of yourself while still showing up for the world as your best self? The short answer is by releasing your distractions. Take back your energy from everything that doesn't feed your soul and use it to nourish your spirit. In this nourishment, you find all the magic you need to take care of yourself and still do the great work you're here to accomplish.
www.elishajane.com
www.dailyritual.live
MOON Letter | Stay Connected
Sign up to receive these straight to your inbox... Always full of everything you need to know about the moon, tarot, human design, energy downloads, music, movement, and upcoming events that are dope, dope, dope!
We hate SPAM. We will never sell your information, for any reason.