MOON Letter | Leo Meows + New Moon Blessings + New Partnership!
Aug 07, 2021

Happy Leo Moon Lovers!
Meow meow meow! This moon feels kinda good to me!
Here is a song for you to start your day :) Pat Kelly - Talk About Love
Today we have our heart driven Leo shining his big bright heart through Sun and Moon. This heart energy is super charged by the Lions Gate Portal - 08/08/2021.
Leo is all about LOVE! And without a doubt, love demands courage, risk, and vulnerability. I find myself reminded of this truth as I step forward into deeper layers of relationship... You don't get to experience the ecstasy and joy of love if you don't open yourself fully, risks and shit included.
I read something while scrolling through Instagram the other day- it said something like: Those who fear the darkness have no idea what the light can do. I feel this! You know... We are all walking around with insecurities, not loving ourselves enough, not loving each other enough... Holding ourselves back from experiencing the true bliss of LOVE... And, I really wonder why.
This moon... Bring it back home. Your heart is your home. Let Leo's heart magic energy super charged with the Lions Gate Portal magic energy: BLAZE your heart up! You are enough. You are worthy. You are enough. You are worthy.
Calling in a rebirth for our hearts! A rebirth into new programming... Let's shed the shit... The insecure programming that is insidiously zapped into all of our minds, affecting every single aspect of our lives... And inhibiting our truest potential!
Like WHY. Life is short. Let's get out of our own way... Start loving ourselves fully... In all of its uncomfortable nonsense... Let's face our insecurities and choose to love our faults, failures, shadows and whatever else. We are perfectly imperfect. All of us.
I have a dream that we learn the power of love. That we learn it for ourselves... So that we may step forward into our true light, so that we may step forward to shine as bright as we fucking can. I have this dream for me. And, I have this dream for you, too.
I want to see you shine... And this moon- I hope you allow your heart to be transformed... To be reprogrammed to believe and to KNOW just how epic and fantastic and unbelievably amazing you are.
Because you are.
So SHINE ON!
LOVE BIG.
And don't stop. Don't stop until this is the truth of humanity. We need this. For ourselves, for each other, and for the whole universe.
"The highest frequency in the Universe is love. Love—real, unconditional soul love—heals and shifts every other vibration to match it. Love is pure and is the key to changing the world." SD
As a side note: I also feel energy like... QUANTUM LEAPS! If you are feeling into making a change... If you want to end or pursue something new in business, relationship, location, whatever... I feel like it's a good time to step into it. New beginnings and taking leaps into new inspirations... I feel that right now. Maybe it's totally random. Maybe it challenges your identity! I think... DO IT!
New Moon energy delights in supporting your new endeavors... What is tickling your fancy right now? How can you take some little steps toward making it move forward?
Holler!
Love you!
Love Elisha
This feels important to share: Aubrey Marcus Podcast: Sexual Healing For All with Layla Martin and Vylana Marcus
TOMORROW: 08/08/2021
Join me for a free class to celebrate the Lions Gate Portal, energize new intentions, and celebrate the new moon in heart centered Leo!
We will move, breathe, and dance in the collective energy of community through time and space.
It would be my honour to share space with you-
Class is on Sunday 08/08/2021 at 9am PDT
Playlist for class: The Thing | LEO MOON | A Spotify Playlist by Elisha Jane
New Collaboration!
We are so excited to be partnering with Platform Daily and BIRD Medicine with Emily Schromm and her beautiful humans!
As part of this new and beautiful relationship, all of our members will be receiving access to Platform Daily as well... The sweetest collaboration that has been brewing since the spring!
Platform Daily is a place of all things wellness: movement, macros, micros, mobility, meditations, and musings from people we know and love. With programming, guided meditations, sound baths, weekly tarot card readings, breathwork, LIVE workshops, strength training, and a community support system... We believe that true wellness is about the WHOLE of you.
Check them out: Platform Daily + take their BIRD quiz to find out which animal you are and learn ways to balance and heal through the energetics of Impala, Beluga, Rattlesnake, and Deer!
This membership is the perfect option for those of you who want to dive in to evolving (pre-recorded) movement flows on your own schedule! If you aren't able to move with me real-time via dailyritual.live - this is the next best space!
I am committed to uploading 4-5 new movement videos each month... So the library will continue to expand with fresh vibes and the most tasty movement bites you've had!
If you are familiar with my style of movement, you know that my classes are consistently changing with mood and energetics, and always evolving in the most creative and inspired ways. Join me! This is a dope resource for those who love to move or movement teachers who are looking to stay lit up in their own practice.
​ELISHA JANE VIMEO MEMBERSHIP​
Practice with me live on DailyRitual.live ... Summer promo: $66/month​
I teach: Monday at 9am PDT, Tuesday 10am PDT, Wednesday 7am PDT, and Friday at 9am PDT... It's the best. Join me! xo
​
My newest membership: It's like chocolate for your bum... IS ON!
We have launched! Do it for your bum xoxo
It has been my gift and my destiny to find the power within the glutes! Not just superficial, this major muscle is MASSIVE in the balance and functional integrity of your body! For most, the glutes are extremely underdeveloped. Not only are they underdeveloped, but many are not able to engage them in a functional and practical way.
I believe building the glutes is pivotal in balancing the rest of the body. By bringing power back to form and function through smart, aligned, and optimally designed movement- you can bring your glutes back online and see the ripple of benefit for your whole body system.
Glutes are beautiful... and at their best, help you to feel your best, too!
​It's like chocolate for your bum... xo​
​
​
UPCOMING AWESOMENESS
A space to learn the basics, rehabilitate and rebalance your body, and tune into the innate wisdom of deep listening that movement brings. Expect gentle, slow, explanations, indications, remedies, and understanding.
COMING SOON LOVERS!
​BODY LOVE | Foundations, Therapeutics, Somatics​
​
Britt and I are creating a training for teachers who want to find a deeper sense of embodiment in their own practice so that they may be wiser and more attuned for their students.
The Practice is an 8-month fellowship with Elisha and Brittney as your guides. On this 8-month extra-sensory journey, you will move from form to formless; conceptualization to actualization; logic to intuition; cerebral to embodiment.
We are breaking this offering into two parts: FORM & FORMLESS
Both segments are 4 months long. FORM is a prerequisite to FORMLESS.
This will be an application based offering... We are looking for people who are the right fit to embark on a learning and exploration journey with us.
We can't wait to extend our information and intelligence with you!
Interested? Sign up for our waitlist to be in the know... This is for movement professionals, yoga teachers, and those who want to have a deeper sense of awareness about their somatic experience in relationship to mind, heart, and soul.
​
​The Practice | A mind-body awareness EVOLUTION!
Soul Nectar... the sweetest, most delicious, most delectable adventure your heart craves in the most irresistible ways.
​
Host: Elisha Jane - Movement + Breathwork ​Co-host: Jeffrey Waters - Breathwork + Myofascial Body Work
DATE: February 26 - March 5, 2022
LOCATION: Haramara Retreat, Sayulita, MX
​
​
This retreat will be full of BLISS!
An infusion of movement in the most delicious flavours...
Space to breathe and feel...
An opportunity to remind yourself of your truth, freedom, and unique divinity...
And a beautiful group of the best humans I know.
​
You will leave feeling refreshed, revitalized, and expanded in new directions.
​
Of course, the infinity pool, private beach, epic yoga and breath space, and delectable foods will be like icing on cake... It won't be terrible... That's for sure!
I am co-creating this event with one of my breathwork co-workers... He is one of a kind, so amazing at his craft... And we can't wait to bring you a life changing week of movement and breath.
​
Questions? Talk to me!
Love you all.
​
Soul Nectar | Sayulita, MX | February 2022
Tarot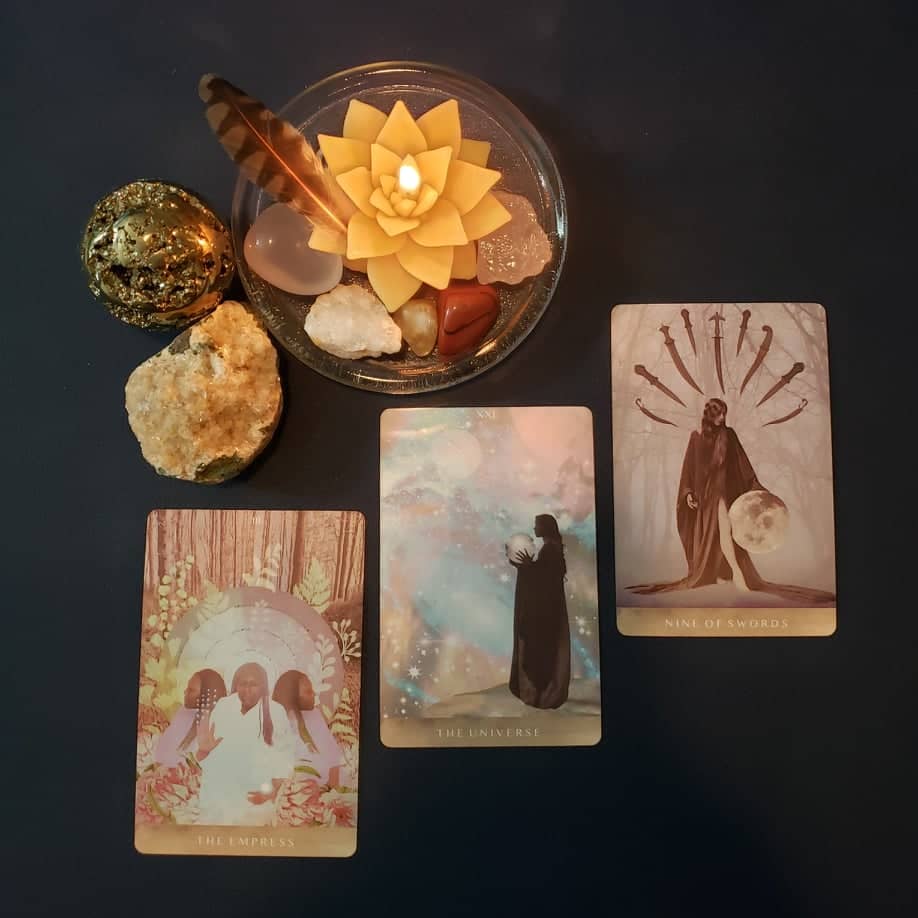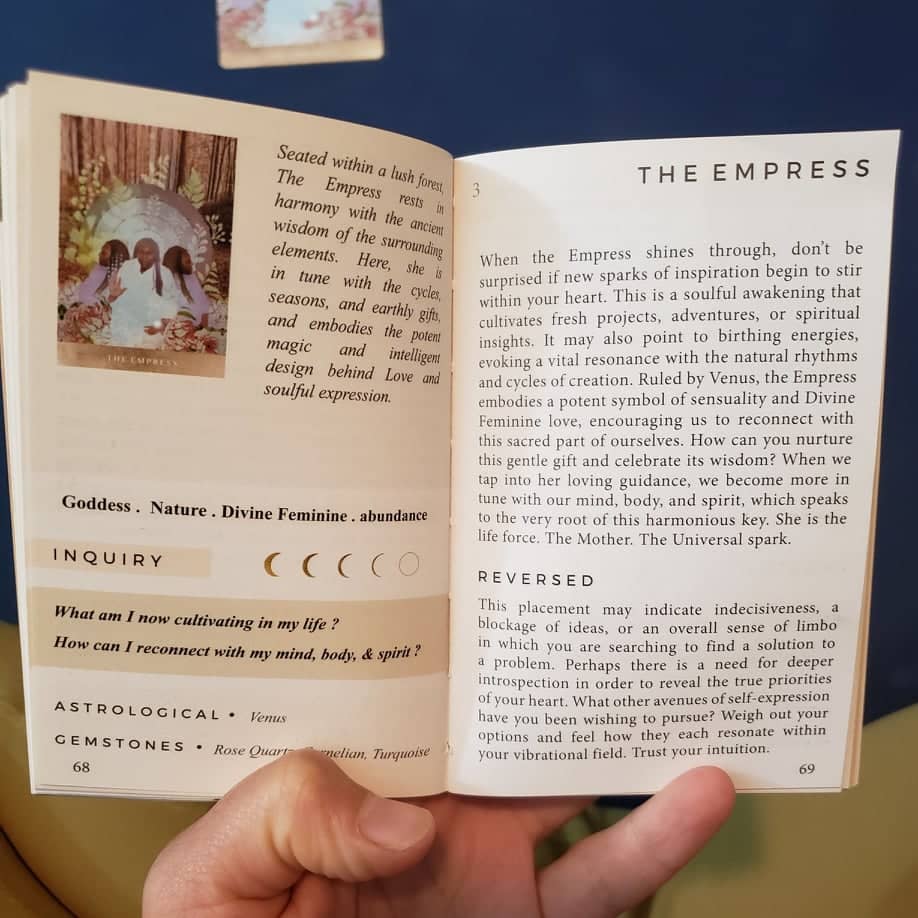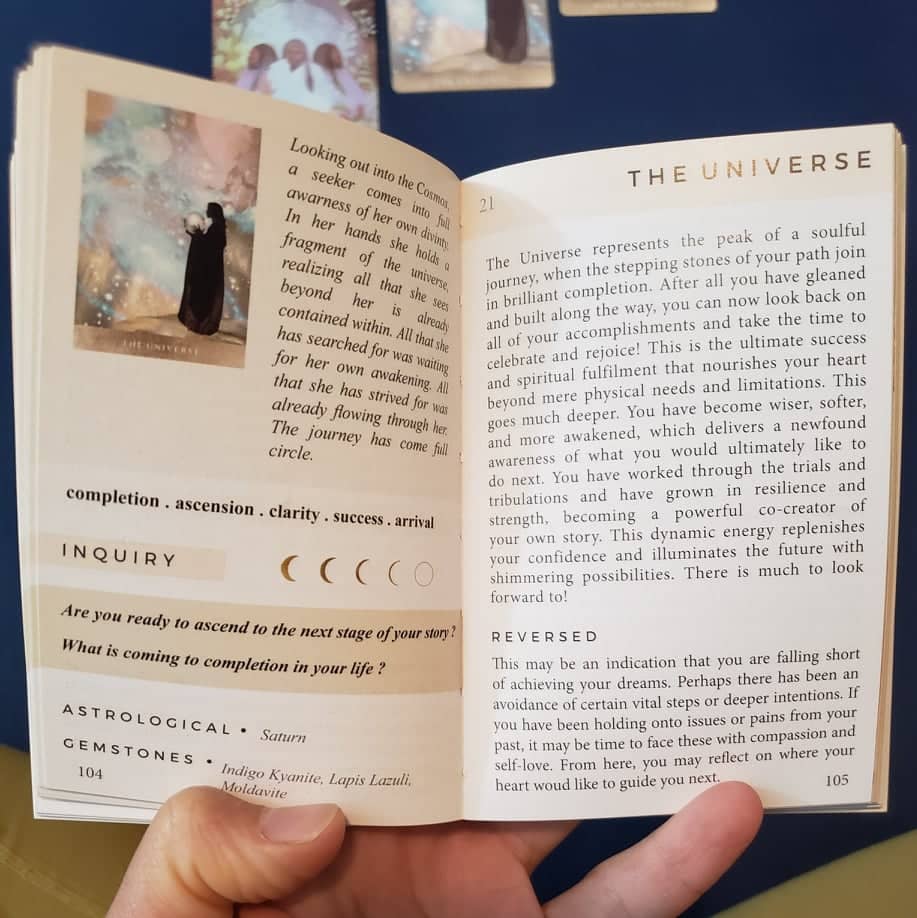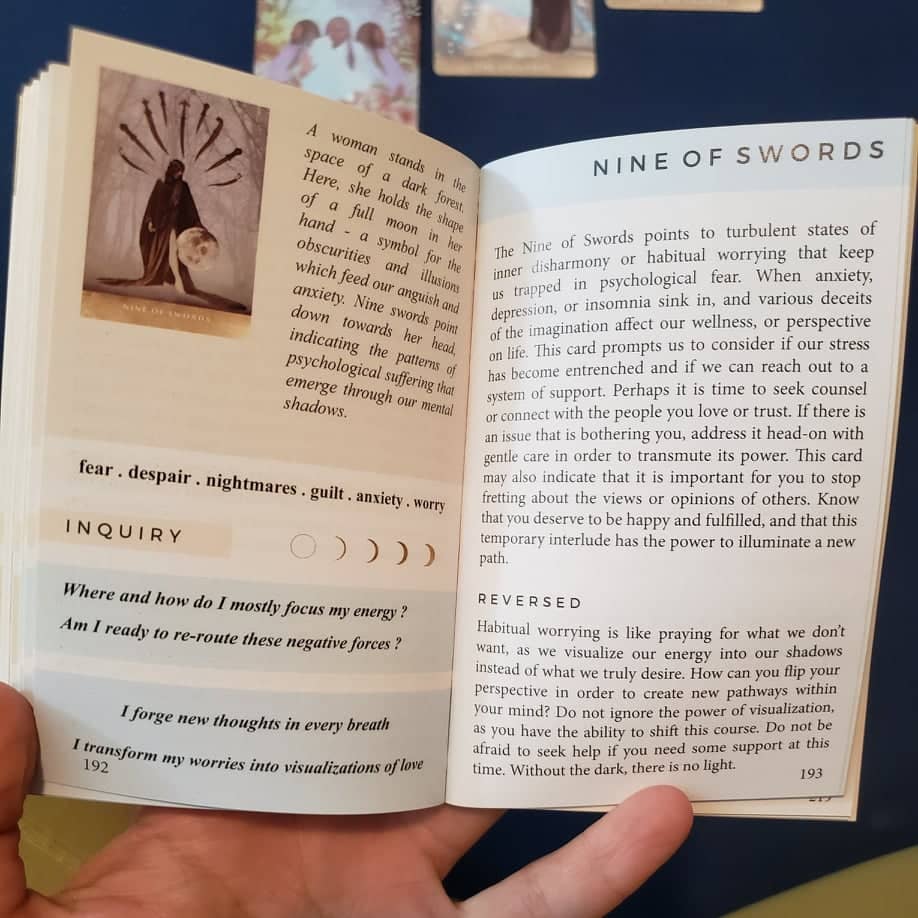 Human Design
Leo 16 degrees and 14 minutes
Gate 7: The gate of collaboration
New Moons offer space to realign to intentions and focus on what we want to grow and expand in our lives. They are potent times for new beginnings, like an egg in the womb or a seed in the ground, this is the space to plant your seeds and direct pure light energy into your desires and manifestations.
Lions Gate Portal: transformation, vital energy, new information and transmissions, consciousness upgrade, LOVE.
The new moon is super charged with the lions gate portal energy! The highest transmission of light… This is a quantum leap zone… Anything is possible! It is important to absorb this light through an open heart, as our Leo moon would have it no other way!
Gate 7: Collaborative leadership to change patterns and shift the direction of our future in a beneficial way. Gate 7 needs to commit to service and leadership that is for the greater good of the whole. Through this gate, we release the ego drive to be seen as the leader, and step into a supporting role, one which serves to build teams, collaborations, and influences the front line leaders. This gate asks: how can we work better together and support others who are fulfilling the leadership that takes us where we want and need to go. Building teams of people who are unified around new ideas and who are willing to explore new possibilities and direction… This gate teaches us to move forward with compassion in an effort to serve the greater good.
This is a great time to begin new collaborations!

Unify people around important ideas and help to influence the direction of leadership in a supportive way.

Support your fellow leaders and work together to bring forward new ideas and inspired direction.

Surrender the egos need to be seen as the leader and embrace the bigger picture, serving the collective vision for a more beautiful future.

Integrate: The voice of the leader is only as strong and powerful as the support he/she receives.

Service to purpose!

Utilize pattern awareness to manifest new future realities that benefit all.
Questions:
How do you show up as a leader?
What gifts and strengths do you utilize to influence and lead others?
How can you rally forces and unify people around a new idea or direction that will benefit the whole?
How can you be an agent for peace who influences the direction and organization of leadership?
Affirmations:
I unify people around ideas. I stay committed to service for the betterment of all. I influence with my wisdom, my knowledge, and my connections. I build teams that support the betterment of our collective direction. I am a team builder, collaborator, and I organize people in ways that empower and support every one. Together, we build a future founded through compassion, collaboration, and connection.
Moon + Astrology
Chani Nicholas | Horoscopes for the New Moon in LEO
Moon + Rock | New Moon in Leo | 08/08/2021
The Power Path | New Moon Update
Tanishka the Moon Woman | Moon in Leo
Coyote Star Astrology | YouTube Download for New Moon in Leo | 08/08/2021
New Moon in Leo, August 8~ Sometimes you have to leap from your heart to the center of light, to your life's center stage, and let your love light shine. Allow your heart to bask, and give yourself permission to dance in the spotlight. Because you never know when the circle will break, when the cycle will return to darkness. Because there is no liberty without rebellion. Because we need magic and bliss and power, myth, and celebration in our lives. We need to sanctify and electrify, and we do so with ritual and story and music. When we leap into the center of light and share our hearts. When we allow other people's hearts to be seen, to be felt, to be understood. When we share our heart space with others, we make our worlds bigger. I promise, there is room enough for everyone. Everyone can come to our heaven. The wind is shifting, pulling at our hair, forcing us to change direction at a moments notice. We never know what promises tomorrow holds, to make or to break. Don't let this overwhelm you. This is not a time for knowing. This is a time for being. For gathering things that will be needed later. We will have time to ruminate and reckon and understand when we return to the dark corners of our lives. But for now, I urge you to leap into the center of light and dance. Rack up these golden moments like tokens that you can save up for your rainy days, to buy your way back out of the black. -jen fountain
www.elishajane.com
www.dailyritual.live
MOON Letter | Stay Connected
Sign up to receive these straight to your inbox... Always full of everything you need to know about the moon, tarot, human design, energy downloads, music, movement, and upcoming events that are dope, dope, dope!
We hate SPAM. We will never sell your information, for any reason.